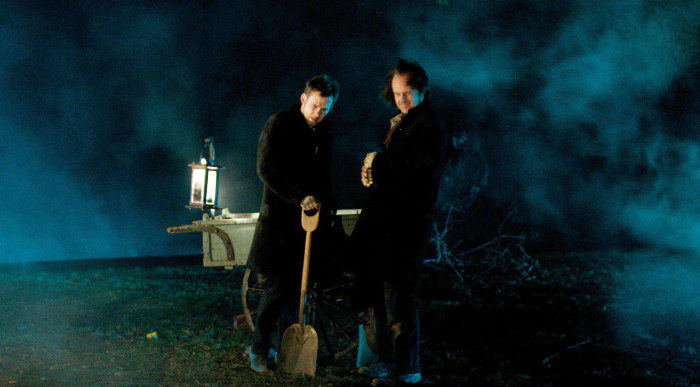 This weekend, in celebration of GEP pal Glenn McQuaid's Birthday,
we invite you to enjoy his colorful horror-comedy adventure I SELL THE DEAD.
Starring Dominic Monaghan, Larry Fessenden, Ron Perlman,
John Speredakos and the late Angus Scrimm.
McQuaid's many collaborations with Glass Eye include co-curating TALES FROM BEYOND THE PALE,
visual effects on THE ROOST and THE LAST WINTER, GEP Logos, Comix,
THE TROUBLE WITH DAD as part of Chilling Visions: 5 States of Fear and more!