Posted 23 April 21
SEE SAW
(2014, Dir. Ben Duff, 9 mins, Panasonic AG-HMC150)
cinematography by Ben Duff.
G&E by Abbey Killheffer.
featuring Annabeth Faucher and Bryan Papciak.
After a young woman witnesses a brutal murder, a hypnotherapist attempts to recover her repressed memories with unorthodox methods.

Posted 2 April 21
THAT CREEPY OLD DOLL (1998, 4:30, 16mm)
AN EXQUISITE TASK (2016, 7 mins, Canon 5D)
SOUVENIR  (2018, 4:45, Canon 5D & apple iPad)
three films written, directed, animated and created by
Beck Underwood featuring "The Creepy Old Doll"
"My only formal training in stop motion was in a class at SVA.I modified a porcelain doll into my first animation puppet. This short travelled to festivals around the world…"

Posted 3 Mar 21
THE HUNTER
(2007, Dir. Benjamin Gray, 20 minutes)
cinematography: Thomas Krivy.
featuring Larry Fessenden, Joel Marsh Garland, David Warshofsky.
Each winter, Tub hunts with childhood friends Frank and Kenny. Approaching middle-age and still the butt of every joke, Tub wants this year to be different. And it is: deep inside a snow-covered forest, his long-buried aggression comes raging to the surface. Based on the Tobias Wolff short story 'Hunters in the Snow'.

Posted 19 Feb 21
OPEN HOUSE
(2018, Dr. Philip Aceto, 17 minutes)
Alexa Classic (Panavision lenses)
cinematography: Zach Zamboni
featuring Michael Rose, Carey Van Driest, and Roger Yawson
Fearing the loss of his authority and job, a lonely custodian targets the school's new part-time employee: a poor refugee student.
CineZone Notes • www.philipaceto.com

Posted 5 Feb 21
COLE
(2018, Dr. David Call, 10 minutes)
featuring David Call, Ana Kayne, Will Janowitz
RED 2K cinematography: Zach Kuperstein,
COLE tells the story of a US combat veteran recovering from a traumatic brain injury (TBI) as he attempts to find a job in the civilian world.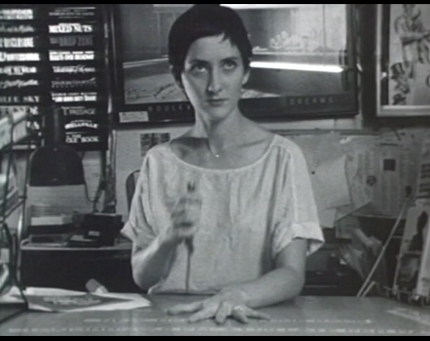 Posted 22 Jan 21
16 mm cinematography by Gordon Chou.
Starring Bridget Evans & Jim Abrasion
A classic Girl meets Boy meets French New Wave meets Murnau story, with lots of incidental vomit.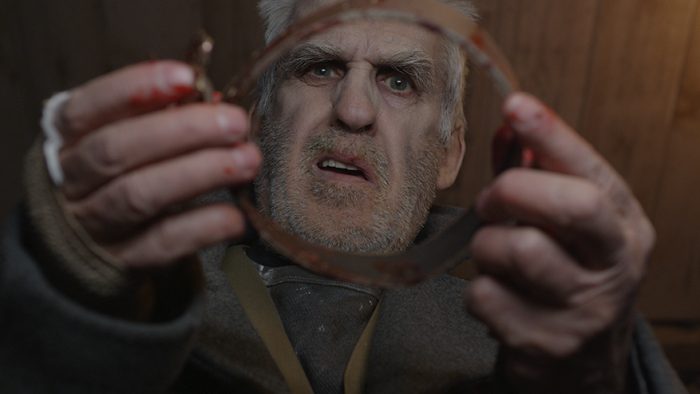 Posted 8 Jan 2021
The Trouble With Dad
(2021, Dir. Glenn McQuaid, 18 mins)
Produced by Jenn Wexler. Cinematography by Gordon Arkenberg. Camera: RED
Starring Peter B. Rogan, Bridget Dolan and Clay McLeod Chapman.
An elderly man looks for his dog, Charlie, while his daughter tries to move him out of the house.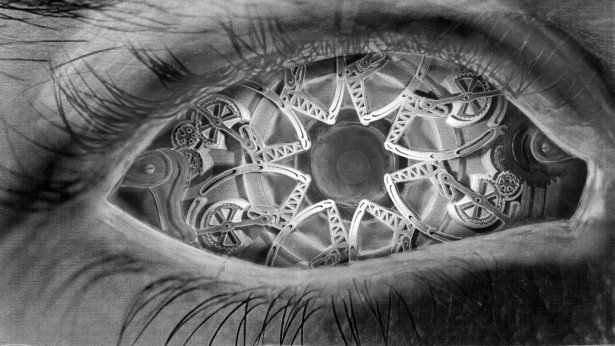 Posted 11 Dec 2020
The Past Inside The Present
(2015, Dir. James Siewert, 12 mins)
Produced by Larry Fessenden and Chris Skotchdopole.
Starring Miles Joris-Peyrafitte and Schuyler Helford.
An allegorical tale of a couple who attempt to renew their dying relationship by plugging directly into recordings of their memories. When their illusion breaks, they must face the barren reality of the present.

Posted 31 Oct 2020
Riding Shotgun
(2013, Dir. Jack Fessenden, 32 mins)
Writers Jack Fessenden, Alex Hoffman. Cinematography: Larry Fessenden. Camera: Canon 5D / Sony NEX VG20.
Starring Jack Fessenden and Alex Hoffman
Atticus and Max are just two ordinary teenagers who spend their days bickering over the little things while all around them the big thing is closing in.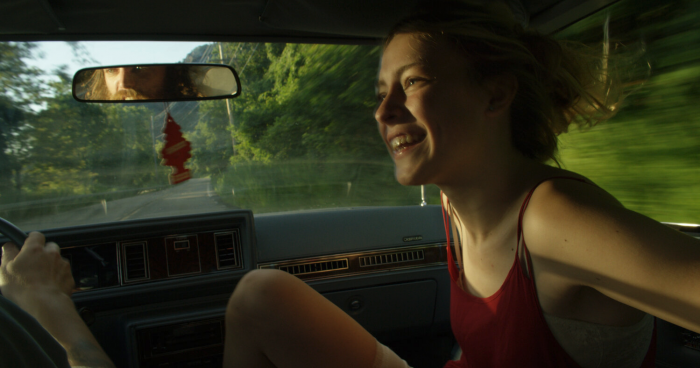 Posted 23 Oct 2020
The Egg And The Hatchet
(2016, Dir. Chris Skotchdopole, 13 mins)

Camera: James Siewert. Camera: Red Helium, Lenses: Canon K35 primes. 1:85 / color.
Starring Taylor Zaudtke and Jeremy Gardner.
A girl's surprise for her boyfriend turns into a night of uncertainty when neither dares to say what the other is thinking. 

 Posted 16 Oct 2020      
Be Mee TV Episode #9 TOWN AND COUNTRY
(1981, Dir. Larry Fessenden, 40 mins)

Writer Brendan Mee, Original live music performed by Just Desserts. camera Alex Wolfe, Beta II Video. B&W and Color.
Features Harry Crosby, Janet Donofrio, Paul Ochs, Larry Fessenden. 
A portrait of loneliness in in the big city, shot on location in the East Village, Avenue A and St Marks Street with musical numbers shot in the fields of New Hampshire.
Created for Be Mee TV Presents, a weekly TV show aired on Public Access Tuesdays at 11PM in the Fall of 1981, pre-dating Glass Eye Pix by four years.