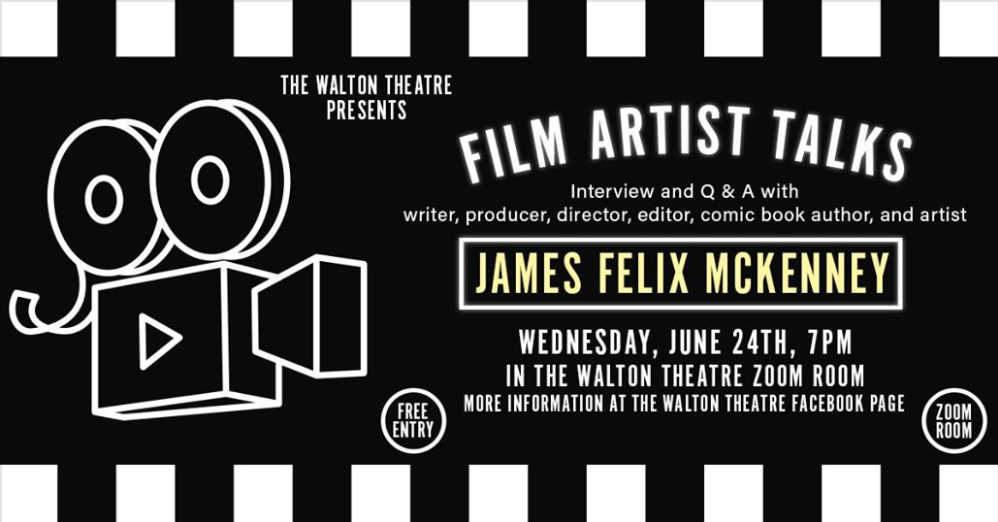 The Walton Theatre presents Film Artist Talks featuring GEP pal
James Felix McKenney (HYPOTHERMIA, AUTOMATONS, SATAN HATES YOU)
online via Zoom on Wednesday,June 24th, 2020. Waiting room opens at 6:45pm,
interview starts at 7pm. Interview is approximately 20 minutes,
and audience questions can be asked during the last 10 minutes.