Directed by Glenn McQuaid
Starring Dominic Monaghan, Ron Perlman, Larry Fessenden,
Angus Scrimm and John Speredakos.
"a devious piece of icky fun"
– Ain't It Cool News
"McQuaid never lets go of the deadpan Gaelic wit that makes
the film so effortlessly enjoyable."
– Hollywood Reporter
"A refreshingly original slice of indie quirk."
– Dread Central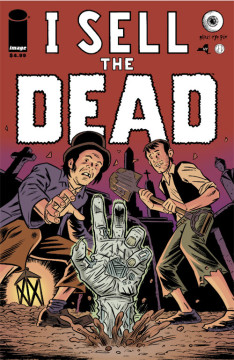 I Sell The Dead comic book available on Comixology!
Story by Glenn McQuaid, art by Brahm Revel.
Available on iTunes & Comixology