Fessenden has projects as producer, executive producer, actor and editor at the Sundance Film Festival and Slamdance Film Festival, taking place in Park city Utah this year and starting today. Good luck to all the collaborators!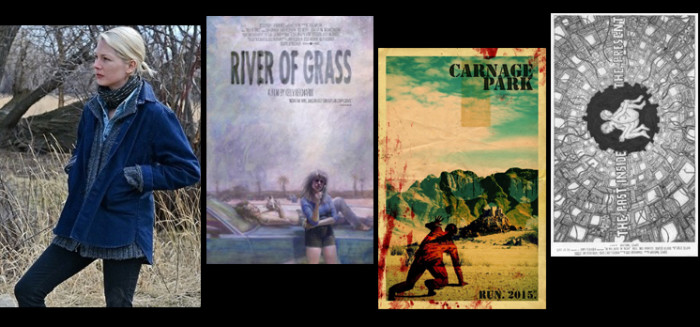 CERTAIN WOMEN (dr. Kelly Reichardt) World Premiere of the film executive produced by Fessenden and Todd Haynes, starring Laura Dern, James Le Gros, Jared harris and Michelle Williams. Entertainment Weekly calls it "one of the top 12 must-see films of this year's festival."
RIVER OF GRASS (dr. Kelly Reichardt) New digital restoration of Reichardt's debut feature, starring Lisa Bowman and co-starring, edited, and produced by Fessenden, will unspool at Sundance this year after premiering at the festival in 1994. Reichardt reminisces about her first visit to the festival in an article also featuring GEP pal Ira Sachs (THE DELTA).
CARNAGE PARK (dr. Mickey Keating) Horror dynamo and former Glass Eye Pix intern Mickey Keating (DARLING) makes his Sundance debut with his 4th film (look out Tarantino), featuring an appearance by Fessenden along with Ashley Bell, Pat Healy, Graham Skipper and others.
THE PAST INSIDE THE PRESENT (dr. James Siewert) An animated short by frequent GEP collaborator James Siewert (cinematographer, LIKE ME) comprised of thousands of hand-drawn images, three years in the making. Plays Slamdance. Produced by Fessenden and Chris Skotchdolpole for Glass Eye Pix.