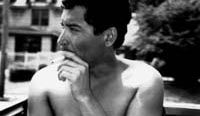 THE DELTA tells the sometimes romantic, often painful story of a seventeen year-old suburban boy and a Vietnamese man who run away together on a boat down the Mississipppi River.
Official Selection Toronto Film Festival '96 – Sundance'97 Dramatic Competition – San Francisco International Film Festival '97 – Los Angeles Outfest '97 – San Francisco Gay & Lesbian Film Festival '97.
"astonishing…a veritable rewrite of the Huck Finn myth."
"Complex and ultimately haunting."
"A new way to talk about class, race and sexuality."
"More like a European art film from back in the day than an American independent,
The Delta is a remarkably assured feature debut from writer-director Sachs."
Ira Sach's stunning first feature charts a long, hot, steamy night
and an enigmatic encounter between three boys, a spicy gumbo of love, sex and race
stewed in a Louisiana pot. Moody and unpredictable, THE DELTA holds your attention
in the same way that snakes are said to hypnotize their prey.
Lincoln, a nice Jewish boy, is compulsively drawn to danger which leads to an encounter
with John, a denizen of pool halls and porno theaters.
Completely original and utterly fascinating, THE DELTA defies predictability.
A remarkable discovery and World Premiere.
Set in Memphis and the surrounding countryside, the film leads the viewer on an unexpected journey through the modern South and into a variety of worlds: large Jewish families, suburban teens, newly transplanted Asian immigrants, and small-town gay life. The tension created when these close-knit communities come in contact with each other- the racial hothouse of urban America- drives the film towards its tragic conclusion.

Writer/director Ira Sachs cast the film with non-actors found after months searching through the bars and clubs and pool halls of Memphis. The real voices, sounds and nuances of Southern life infuse the film, spinning a taut, authentic, and quintesentially American tale.

 

HISTORY

Glass Eye Pix provided editing facilities for THE DELTA.

Since its completion in the Fall of 1996, THE DELTA has played in International Film Festivals including Toronto, Sundance, Melbourne, Rotterdam, Hong Kong, San Francisco and The London Gay and Lesbian Festival. It will be opening in late Summer in Theaters accross the country. Distributed by Strand Releasing.

FROM THE DIRECTOR

I wrote The Delta ten years after I had left Memphis to go to college. I wanted to make a film about the particular hell of being a gay teenager, and I wanted it to be a melodrama, full of the high emotions and confusion I remembered as Adolescence. The film would also be about consequence. How does a boy hiding his own sexual identity affect the lives of the people he gets involved with? As he suffers, what kinds of pain does he cause?

As I continued working, my concerns expanded, and the strange, moody city of Memphis became a character in itself. In Memphis, blacks live one place, white's another. The city is as physically segregated as it was thirty years ago. I wanted the film to address the palpable tensions you feel there, but from the side, unexpectedly. Through the character of Minh — half black, half Vietnamese — race would move to the center of the story and take the viewer by surprise.

I wrote my first draft in New York, from memory and old experience. Before going on, I wanted to live in Memphis for awhile and find out how the city had changed. In March of 1995, I bought a car, and my producer Margot Bridger and I drove down to Memphis. The next six months were spent becoming a part of the city we found.

I met Thang Chan, who would later star in the film, at a Vietnamese pool hall that both opened and shut in my first few months back in Memphis. Thang was from Seattle, visiting some gay Vietnamese guys he knew living in a refugee-filled area of town known as the Hornet's Nest. He was a talker, a storyteller and a great flirt. We cast him in the film, and he moved in with me and Margot. Pre-production began and we spent our nights out scouting for the rest of our cast — which usually meant hanging out in the clubs, parks and diners that were part of Memphis's Rave scene.

Soon, we had cast all the parts but Lincoln, the movie's other lead. To find a young man who was a natural actor, as well as someone who could handle the emotional and sexual issues central to the part, was difficult. We ended up meeting a very sweet, very vulnerable twenty-year old from rural Mississippi, and we cast him. But a week before production — with the New York crew already in town — the pressure of actually shooting a feature, and specifically one about a lost teenager, overwhelmed him, and he literally ran away.

We sent everyone home, and Margot, Thang and I went on the road looking for his replacement. Committed to casting a Southerner, we traveled to Nashville, spent a week investigating the scene in St. Louis, looked into possibilities in New Orleans and Atlanta. Eventually, we met Shayne Gray, a drummer from Little Rock, as he walked out of a bar in Memphis. In his first reading, he latched on to the character immediately. We cast him and he moved in as well. A month later, we started the five-week filming of The Delta.

In shooting as I had done in casting, I always tried to respond to the Memphis that was in front of me. I had a script and a story I wanted to tell, but I was also trying to document a place and a time, and a South that had not often been seen. Even beyond Elvis, Memphis has a cult status as a destination. While making The Delta, I tried to put as much of the sad, crazy things I saw and experienced there — both in growing up and when I had returned — into the film itself.
SHAYNE GRAY (Lincoln Bloom) grew up in Bryant, Arkansas. After high school, he toured America as the drummer in the band Techno Squid Eats Parliament, which also put out an album on the Ardent label. He is a trained medic and a member of the United States National Guard. This is his first acting job.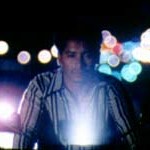 THANG CHAN (Minh Nguyen/"John") was raised with his mother and ten siblings on a rice farm outside of Saigon. In 1993, he was moved to Seattle by the US government as part of a program to re-settle the children of American GI's. He spends several months a year working in a fishing cannery in Alaska. Except for karioke, The Delta is Chan's first performance. He met the filmmakers on a two-week vacation to Memphis.
(in order of appearance) 

Man in park Larry Reynolds
*Lincoln Bloom Shayne Gray
*Minh Nguyen ("John") Thang Chan
Donut Shop clerk Angelique Owens
Cece Bloom Leigh Walden
Sam Bloom Gene Crain
Gary Bloom Charles Ingram
Ken Bloom Ron Gephart
Denise Bloom Kim Newman
Debbie Bloom Polly Edelstein
Bernice Vanita Thomas
*Monica Rachel Zan Huss
Danny Randall Reinke
Tina Clifton Melissa Dunn
Jacquie Clifton Erin Grills
Gloria Clifton Kate Davis
Club Band Alluring Strange
Club Bouncer Mark Hyman
Michael (kid on bike) Michael Locke
2nd kid on bike Robert Hathaway
Ted Lamar Sorrento
Pick-up driver Richard Daggett
Jerry (man in hotel) Anthony Isbell
Joe J. R. Crumpton
Joe's wife Patricia A. Gill
Policeman Moses J. Peace
Minh's roommate Nhan Van Dang
Old Vietnamese woman Bay Thi Ho
Minh's friend Hoang N. Pham
Pool Hall owner Mai Ballard
*Ricky Little Colonious Davis

*denotes LEADING ACTORS

 
IRA SACHS (writer, director) has shown his most recent film LADY (16mm, 28 min.) in festivals around the world, including Sundance, Rotterdam, Melbourne and on the extensive gay and lesbian festival circuit. The film was broadcast nationally by SBS television in Australia and is distributed in the US by Frameline Distribution. His first film VAUDVILLE (16mm, 55 min.) was also seen at many festivals, screening in Los Angeles, New Zealand, London, Chicago, and Toronto. While living in New York City, he has worked as a script reader for Martin Scorsese, as assistant to writer/performer Eric Bogosian and as assistant to the director Norman René on the film LONGTIME COMPANION. A graduate in literature from Yale University, Sachs was born in Memphis in 1965.
MARGOT BRIDGER (producer) is currently producing the feature ARRESTING GENA (director Hannah Weyer) with Good Machine, Inc. She has been working in independent film since graduating from Yale in 1987, starting as a producer's assistant on such projects as LONGTIME COMPANION and MISSISSIPPI MASALA. In addition to THE DELTA, she has produced the short films LADY and THE SALESMAN (winner of Best Short at the 1995 Sundance Film Festival). She began her collaboration with Sachs in 1992.
BENJAMIN P SPETH (Director of Photography) has been a working cinematographer in New York for the last seven years. He has shot a wide range of projects, from music videos to documentaries to features, including Jesse Hartman's HAPPY HOURæ(winner of the Berlin Panorama), Roddy Bogawa's new feature Junk, and Gregg Bordowitz's film THE SUICIDE (starring Lothaire Bluteau, Brooke Smith and Elina Löwensohn). Speth also shot Sachs's previous film LADY.
AFFONSO GONCALVES (Editor) studied editing at the London International Film School and the American Film Institute, where he completed a master's degree. In 1992, he received the Fuji Scholarship Award for best editing for the short film Laid to Rest. Presently, he is editing the documentary feature, THE GREEN MONSTER.
BERNHARD BLYTHE (Production Designer) began work for film and theater while completing his B.A. in architecture at Yale. He designed both of Sachs's earlier shorts, as well as films for directors Gregg Bordowitz, Lisa Collins and John Miller-Monson. His sets for the theater have appeared at the Kitchen, P.S. 122, Intar, and the Circle Rep, among others.
Writer / Director Ira Sachs
Producer Margot Bridger
Director of Photography Benjamin P. Speth
Editor Affonso Goncalves
Production Designer Bernhard Blythe
Art Director Yin Ling Wong
Composer Michael Rohatyn
Music Supervisor Adam Feibelman
Associate Producer Loring McAlpin
Production Manager Laura Yamashita
Script Supervisor Liza Elkind
1st A.C Danya Reich
2nd A.C Keith Cadwallader
Sound Recordist Iddo Patt
Boom Operator Tommy Tenhet
Additional Sound Recording Crosby McCloy
Gaffer John Markham
Grip Temple Brown
Make-up & Hair Linda Wood
Costumes Stevan Lazich
2nd A.D Susan McGuire
Art Department Assistant Lewis Feibelman

Production Assistants
Shane Belcher
Marissa Cotten
Jillian Reese

Fight Coordinator Art Oden
Fireworks Wolf Stuntworks, Inc.
Craft Services Wayne Rolin & Billy Gray
Catering Sue Easley & Lorette Velvette
Vietnamese Consultant Nhan Van Dang
Vietnamese Translation Nguyen Nguyet Cam
Sound Design & Editing Tom Efinger & Damian Volpe
Sound Pre-mix Dig It Audio, NYC / Tom Efinger
Sound Mix Facility Soundtrack New York
Re-recording Engineer Tony Volante
Title Design Patrick Santana
Titles shot by Cynosure
Insurance provided by Disc Insurance
Legal Counsel Bodine & Herzog
Avid provided by Glass Eye Pix
Additional Avid support Art Logic Laboratories
Negative processing Technicolor
Video to Tape Supervision Post It / Joe Glenn
Video Matchback Larry Mischel Film & Video
Negative Matcher Jim Finn
Color Timing Michael Kolvek
Prints by John E. Allen Associates
THE DELTA includes songs by the following bands and musicians:
| | |
| --- | --- |
| Apocalax Ashtray Babyhead Compulsive Gamblers Alluring Strange Lorette Velvette | Linda Heck Melissa Dunn Michael Rohatyn Othar Turner and His Rising Star Fife & Drum Band |