NYC's Posteritati is hosting a Glass Eye Pix 30th Anniversary/Fessenden Box Set Release Party tonight.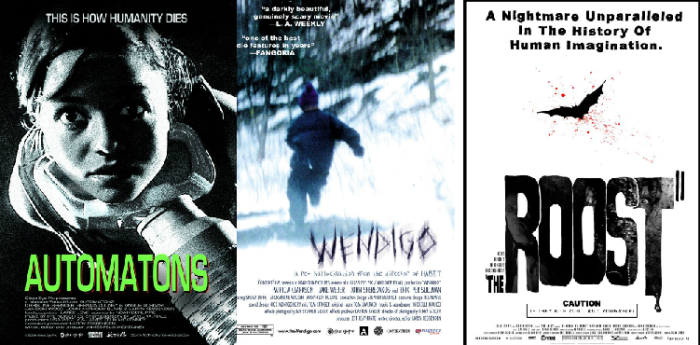 As the Facebook Invite explains:
Glass Eye Pix, NYC-based production outfit headed by art-horror auteur Larry Fessenden, celebrates 30 years of fierce independent film with a gathering at Posteritati on the day of the release of the Fessenden Collection, a 4 disc blu-ray box set of Fessenden's films from Shout Factory.

Posteritati will be presenting a slew of the posters that have marked the Glass Eye brand including Wendigo (2001), The House of the Devil (2009), Wendy and Lucy (2008), Habit (1995) and more! Larry Fessenden will be in attendance and will be signing posters as well copies of his blu-ray box set.

IFC Center pays tribute to Glass Eye Pix ("one of the indie scene's most productive and longest-running companies" —Filmmaker Magazine) with a series of midnight shows starting Thursday October 8.
See you there!