1:30 PM
FEVER (2020, Larry Fessenden, 8 minutes. Larry Fessenden, Jack Fessenden, Beck Underwood) A short film created during the COVID lockdown of May 2020.
HABIT (1995, Larry Fessenden 112 mins. Larry Fessenden, Meredith Snaider, Aaron Beall, Patricia Coleman, Heather Woodbury, Jesse Hartman) Autumn in New York. Sam has broken up with his girlfriend and his father has recently died. World-weary and sloppy drunk, he finds temporary solace in the arms of Anna, a mysterious woman who draws him away from his friends and into a web of addiction and madness.
4:00
THE LAST WINTER (2006, Larry Fessenden, 101 mins) Ron Perlman, James Le Gros, Connie Britton, Zach Gilford, Kevin Corrigan, Jamie Harrold, Pato Hoffmann, Joann Shenandoah and Larry Fessenden) In Arctic Alaska, a team of oil explorers succumb to an unknowable fear….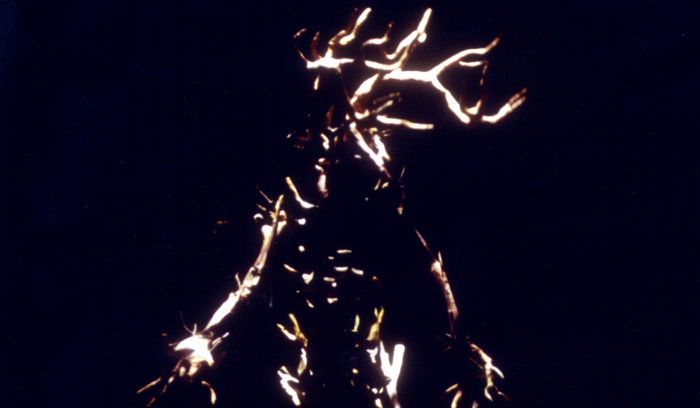 6:30
WENDIGO (2001, Larry Fessenden, 91 mins. Patricia Clarkson, Jake Weber, John Speredakos and Eric Per Sullivan) A blue Volvo makes its way through the fading light this chilly winter evening in Upstate New York. Kim, George and their eight-year old son, Miles, are city dwellers stealing a weekend away at a friend's country farmhouse. But a fluke accident sets off a chain of events that alters their lives forever and conjures up the ferocious spirit of the Wendigo, a Native American Myth made manifest in Miles' imagination.
More info on the Museum of Modern Art Larry Fessenden & Glass Eye Pix retrospective