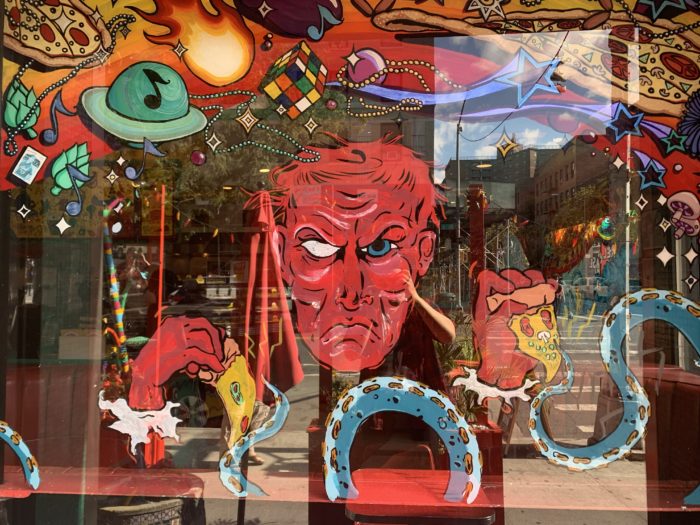 The monster got his slice, get yours!
Our pals over at Two Boots celebrate Shocktober with the re-release of
the DEPRAVED Pizza Slice:
HALLOWEEN PIES ARE BACK!
2020 has been so scary we decided one Halloween pie was not enough!
We conspired with Larry Fessenden in our Slice Lab in 2019
to create this Halloween pizza, The Depraved (lotsa meat or vegan!) –
a nod to Larry's macabre, Frankenstein-inspired film.
—TWO BOOTS PIZZERIA


Grab a slice and watch Fessenden's DEPRAVED,
now streaming on HULU.