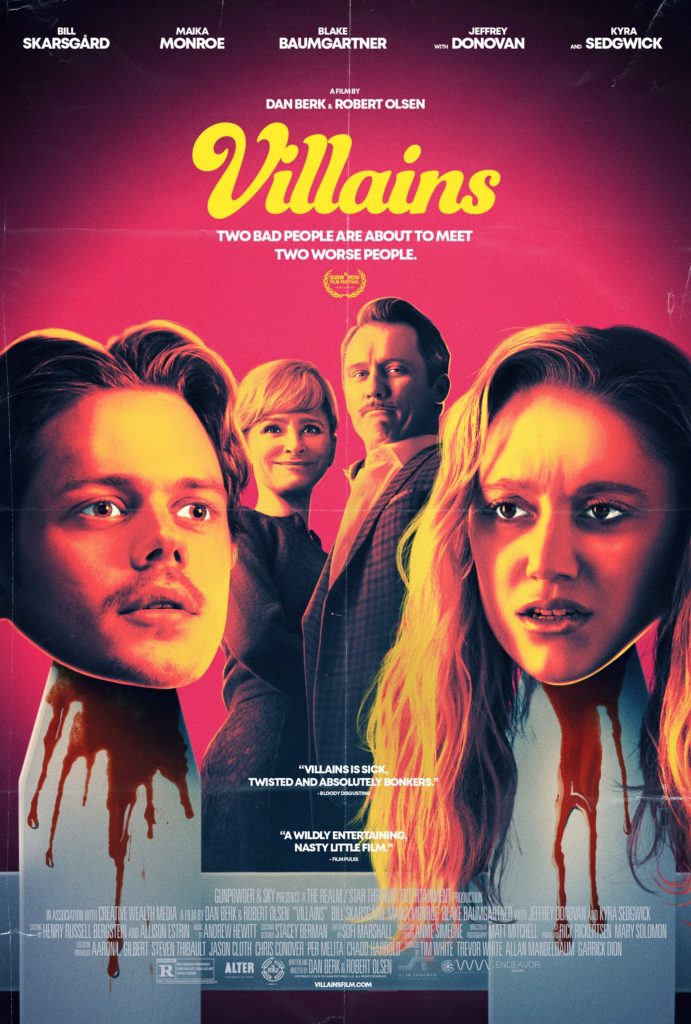 GEP pals Dan Berk and Robert Olsen (directors of STAKE LAND 2) release the
official poster and trailer for their darkly comedic thriller Villains.
Starring Bill Skarsgård, Maika Monroe, Jeffrey Donovan and Kyra Sedgwick.
Executive produced by Glass Eye regular Chadd Harbold
(DEPRAVED, MOST BEAUTIFUL ISLAND and ONLY A SWITCH).