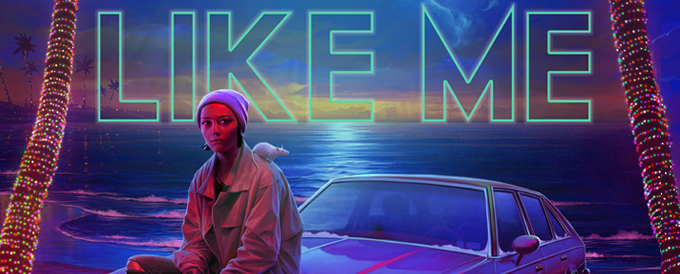 Screen Anarchy reviews LIKE ME which unspools at the Overlook Film Festival
"a poignant snapshot of the essential disconnect between people.

Persuasive performances across the board help keep our eyes glued to the screen. Genre favorite and indie legend Fessenden surprises by giving an offbeat character unusual emotional depth in a role that is far meatier than his recent string of cameo appearances in films like Darling, Carnage Park and The Transfiguration. Timlin, meanwhile, perfectly balances the tightrope of playing a wounded character at a loss, yearning for affection, yet always dangerously close to plummeting into the depths of full-blown narcissism that becomes a dangerous sociopath. Timlin's mere presence carries Like Me through narrative lulls.
… Mockler arrives as a talent to watch. Like Me is a disorienting film that manages to pack a quiet punch on its own terms by the time the end credits roll."