I Sell The Dead
Dir. Glenn McQuaid (2008 85 min, 2.35:1)
Dominic Monaghan, Ron Perlman, Larry Fessenden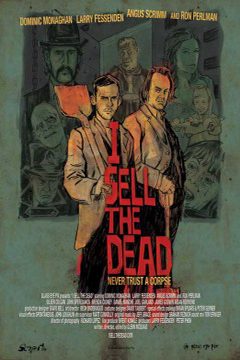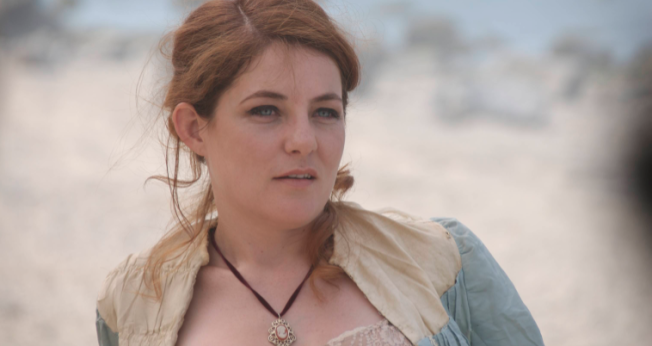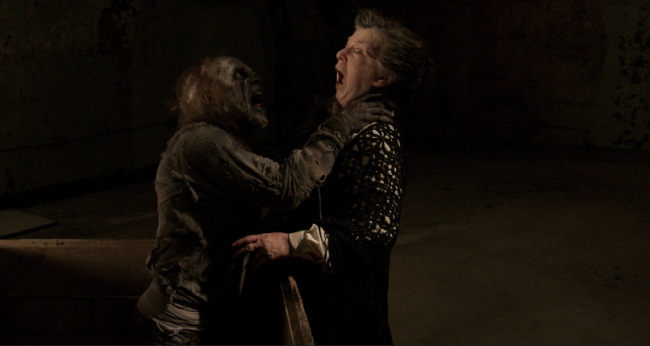 19th century justice has finally caught up to grave robbers Arthur Blake and Willie Grimes. With the specter of the guillotine looming over him, young Blake confides in visiting clergyman Father Duffy, recounting fifteen years of adventure in the resurrection trade. His tale leads from humble beginnings as a young boy stealing trinkets from corpses, to a partnership with seasoned ghoul Willie Grimes as they hunt creatures unwilling to accept their place in the ground. The colorful and peculiar history of Grimes and Blake is one filled with adventure, horror, and vicious rivalries that threaten to put all involved in the very graves they're trying to pilfer. Never Trust A Corpse.
FROM THE DIRECTOR (AUGUST, 2008)
A few years back I made a short film called THE RESURRECTION APPRENTICE. A simple story of a young boy¹s
first night on the job as a grave-robber. I¹ve always been fascinated with the fog-drenched, blood-soaked films of
Amicus and Hammer. The short was an homage to that sort of thing. On finishing the short I felt there was a lot
more to explore in the world I had created. So I expanded the concept, creating new situations for my grave robbers
Willie Grimes and Arthur Blake.
I SELL THE DEAD is told in flashback, I chose this technique because it allowed me to play with different styles.
It also gave me creative license to be broader with the story telling, after all, these memories, these sketches are
from the mouth of one bored, drunken grave robber… a not entirely trustworthy historian.
Once I had a solid draft of the script I showed it to Larry Fessenden, who suggest we first adapt it into a comic
book with BRAHM REVEL. Fessenden had collaborated with Revel on two of his earlier films, WENDIGO and THE
LAST WINTER. The process was invaluable. Seeing the script in visual form before production, helped shape the
atmosphere and visual style of the movie. Fessenden and I then invited producer Peter Phok to join the project.
Peter brought an ambition to the project that helped it see the light of day. Armed with comic book and script we
sent out kits to our first choices, Ron Perlman, Dominic Monaghan and Angus Scrmm. With some finagling we
managed to get them all.
To help communicate my vision I created a visual diary, I collected photograph stills and posters as well as preshot
scenes and worked with animatics. All this helped shape my visual vocabulary so that when it was time to
work with my DP, Art Department and Costume Designer, I could quickly convey what was needed.
Making a low-budget period film in NYC was a challenge. Knowing we couldn't afford to build sets we spent
months location scouting. Finally settling on Staten Island, Long Island and one week before shooting, we chose
NYC bar The Scratcher for our grave robber's tavern THE FORTUNE OF WAR. Where location wasn't enough to
convey the world, I relied on photography, illustration, traditional matte painting and computer effects to expand
the universe.
I had a very clear idea of how the film should sound. Working with my composer, Jeff Grace, early on in the project
was beneficial. We listened to a lot of music, everything from pagan folk to psychedelia. We talked about our
favorite scores, why they worked and what they added. By the time it came to writing the music we were on the
same page. We would eventually go on to incorporate brass, winds and strings as well as an array of "out" instruments
like the saw and the human whistle. With the spirit of my heroes John Williams and Ennio Morricone, the
music is as boisterous as the characters in the film.
I SELL THE DEAD is an old fashioned buddy flick. Sketches of a friendship, as told by a marked man. Of course
it's also a movie about robbing graves, and more importantly, robbing graves of the undead.
I hope you enjoy.
Glenn McQuaid

DOMINIC MONAGHAN, "Arthur Blake" — Dominic Monaghan is best-known for his role in the movie adaptations of "Lord of the Rings". Before that, he became known in England for his role in the British television drama "Hetty Wainthropp Investigates" (1996). He was studying English Literature, Drama and Geography at Sixth Form College when he was offered the co-starring role in the series, which ran for four seasons. His other television credits include "This Is Personal: The Hunt for the Yorkshire Ripper" (2000) (mini) and a leading role in _Monsignor Renard (1999) , a series starring John Thaw.
On the stage, Monaghan has performed in the world premiere UK production of The Resurrectionists, Whale and Annie and Fanny from Bolton to Rome. Since watching Star Wars when he was six years old, Dominic has been consumed by films. His other obsessions include writing, music, fashion, playing/watching soccer and surfing. Utilizing his writing skills, he and LOTR co-star Billy Boyd are collaborating on a script.
Born and raised in Berlin, Monaghan and his family moved to England when he was twelve. In addition to speaking fluent German, he has a knack at impersonations and accents. He frequently returns to his hometown of Manchester, England.
LARRY FESSENDEN, "Willie Grimes" – Producer — Larry Fessenden is the writer, director and editor of the award-winning art-horror movies HABIT, NO TELLING, and WENDIGO. His most recent film, THE LAST WINTER, starring Ron Perlman, Connie Britton and James Le Gros, premiered at the 2006 Toronto Film Festival.
As a character actor Fessenden has appeared in numerous films, including Neil Jordan's forthcoming THE BRAVE ONE, Jim Jarmusch's BROKEN FLOWERS, Martin Scorsese's BRINGING OUT THE DEAD, Steve Buscemi's ANIMAL FACTORY, Brad Anderson's SESSION 9, and IMAGINARY HEROES by Dan Harris. Fessenden stars in HABIT, and the Sundance pictures MARGARITA HAPPY HOUR (Ilya Chaiken) and RIVER OF GRASS (Kelly Reichardt).
Since 2003, Fessenden has been a producer on various projects including Ilya Chaiken's forthcoming LIBERTY KID, Douglas Buck's remake of DePalma's SISTERS, Jeff Winner's SATELITE and David Gebroe's ZOMBIE HONEYMOON. Under his low budget horror banner ScareFlix, he has produced Ti West's THE ROOST, and TRIGGER MAN, and James Felix McKenney's THE OFF SEASON and AUTOMATONS. Fall 2006 sees production on two new Scareflix: Graham Reznick's I CAN SEE YOU and Glenn McQuaid's I SELL THE DEAD.
Fessenden has operated the production company Glass Eye Pix since 1985, with the mission of supporting individual voices in the arts.
RON PERLMAN, "Father Duffy" — An award-winning actor, has moved seamlessly between the worlds of film, television, and theater for almost three decades. Having received a Master of Fine Arts degree from the University of Minnesota, he returned to his native New York to begin his professional career in theater, delving into the works of contemporaries like Pinter and Beckett as well as the classics of Shakespeare, Marlowe, Ibsen, and Checkov with two recent trips back to Broadway in A FEW GOOD MEN and BUS STOP.
His film career began in the early eighties with two films back to back for director Jean Jacques Annaud; QUEST FOR FIRE, for which he received a Canadian Academy Award nomination, and the role of Salvatore, the hunchback in Umberto Eco's THE NAME OF THE ROSE. Perlman continues his unique collaboration with French directors, starring in Jean Pierre Juenet and Marc Caro's award winning CITY OF LOST CHILDREN and costarring with Sigourney Weaver and Winona Ryder in Juenet's ALIEN RESURRECTION. Other film work includes roles in studio ventures such as THE ISLAND OF DR. MOREAU, ROMEO IS BLEEDING, FLUKE, THE ADVENTURES OF HUCK FINN, AND SLEEPWALKERS as well as independent films including CRONOS, THE LAST SUPPER, and WHEN THE BOUGH BREAKS, FROGS FOR SNAKES, I WOKE UP EARLY THE DAY I DIED, TINSELTOWN, and Miramax's HAPPY TEXAS.
Perlman's film career was interrupted for a three-year run on CBS' critically acclaimed BEAUTY AND THE BEAST for which he received a Golden Globe Award for Best Actor along with two Emmy Nominations and three Viewers For Quality Television Awards. Other television work includes HBO's THE SECOND CIVIL WAR, MR. STITCH, THE ADVENTURES OF CAPTAIN ZOOM, the Rob Nilsson adaptation of the Rod Serling classic A TOWN HAS TURNED TO DUST for the Sci-Fi Channel, THE MAGNIFICENT SEVEN, marking his second collaboration with CBS, New Line Cinema's feature PRICE OF GLORY with Jimmy Smits, Mandalay's, ENEMY AT THE GATE, opposite Jude Law, New Line Cinema's BLADE II, Paramount's STAR TREK: NEMISIS, the Oscar winning short film TWO SOLDIERS, Guillermo del Toro's HELLBOY for Revolution Studios in which he plays the title character. Stephen King's mini-series DESPERATION FOR ABC, and IN THE NAME OF THE KING with Jason Statham and John Rhys-Davies. Perlman was recently seen in MASTERS OF HORROR, directed by John Carpenter, for Showtime, as well as the independent feature MUTANT CHRONICLES, starring opposite Stephen Rea and John Malkovich.
AGNUS SCRIMM, "Dr. Vernon Quint" — The evil screen villain Angus Scrimm well known as "The Tall Man" in Don Coscarelli's "Phantasm" (1979) and its sequels grew up in Kansas City, but in his teens moved to California and studied drama at USC under William C. De Mille. The very first film role for Angus was another "Tall Man" in the history books. He played the role of Abraham Lincoln in an educational film made by Encyclopaedia Brittanica which led him to a steady career in theater, television and film. Scrimm made a foray into acting with his big-screen debut in the 1976 feature Jim, The World's Greatest, which was directed by then 18 years old Don Coscarelli. During this time he was using his birth name -Lawrence Rory Guy. He adopted the stage name "Angus Scrimm" three years later for his performance in a Coscarelli's horror/sci-fi opus Phantasm (1979), which would mark Scrimm's permanent impression upon modern cinema.
His role as the infamous Tall Man has earned him the praise of critics world-wide, as well as a large following of fans. His success in the 'Phantasm' films has been parlayed into numerous other malevolent roles including, the evil Dr. Sin Do in The Lost Empire (1983), Vlad the Vampire King in Subspecies (1991), and as the nefarious Dr. Lyme opposite Nicolas Cage and Charlie Sheen in Deadfall (1993). Scrimm did intriguing double duty as the diabolical Seer and the angelic Systems Operator in Mindwarp (1990), co-starring Bruce Campbell. He did a shock cameo in the Italian film Fatal Frame (1996), opposite Christopher Lee and Donald Pleasence and managed a gleeful parody of himself as hulking henchman in Transylvania Twist (1990). But Scrimm has not limited his career efforts to simply acting. As a journalist he has written and edited for TV Guide, Cinema Magazine, the Los Angeles Herald Examiner and other publications.
He has also written liner notes for thousands of LPs and CDs for everyone from classical music to jazz, from Frank Sinatra and the Beatles to Arthur Rubinstein and Itzhak Perlman. He won a Grammy award for best album liner notes..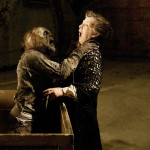 EILEEN COLGAN, "Maisey O'Connell" — Eileen started her career in Dublin and worked in theatres there and in London where she also worked extensively in radio and television. After joining the Abbey Theatre Players she appeared regularly there in shows like 'The Winters Tale', 'Measure for Measure', 'The Hostage', 'Ulysses in Nightown', 'Richard's Cork Leg' and 'Talbot's Box' amongst many others (the latter two shows also enjoyed successful London seasons).
She had the distinction of being invitied to Tokyo to play Molly Bloom during the James Joyce Centenary Celebrations there, and later, both at home, in Britain and in the United States she received unanimous acclaim for her performance of Molly in the stage adaptation (by Anthony Cronin and Ronnie Walsh) of 'Ulysses' which was a hihghlight of Dublin European City of Culture in 1991 enjoying a record-breaking run. During the last couple of years she has brought the characters in the John B. Keane play 'Moll', 'The Chastitute' and 'Letters to a T.D.' to packed audiences in the theatres of Ireland.
Most recently Eileen appeaered in 'Desert Lullaby' in the Everyman Palace Cork and on national tour, directed by Caroline Fitzgerald for Galloglass Theatre Company. Her television credits are numerous, notably her performance in 'Hatchet' for which she won the Jacobs Award for Best Television Performance by an Actress and also Norrie in 'The Real Charlotte', Mrs.Ryan in 'The Lilac Bus' and more recently as the mother in 'The Return' (Granada) with Julie Walters and as Mrs. Painter in 'Malice Aforethought' (Granada). Eileen is perhaps best known to Irish audiences as Mynagh, the priest's housekeeper in Ireland's longest running series 'Glenroe' (RTE). Eileen most recently appeared as Nora in the film adaptation of Maeve Binchy's novel 'Tara Road' with Andie McDowell and Stephen Rea and will soon appear as in 'Single-Handed', the 4-part TV series for RTE, directed by Colm McCarthy.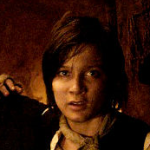 JOHN SPEREDAKOS, "Cornelius Murphy" — I SELL THE DEAD is John's fourth collaboration with Larry Fessenden and Glass Eye Pix, having appeared in WENDIGO (as Otis), Ti West's THE ROOST and, briefly, in Larry's upcoming THE LAST WINTER. Other film work includes INSIDE MAN (dir. Spike Lee), FANTASTIC FOUR, RULES OF ENGAGEMENT (dir. William Friedkin), SCHOOL TIES, JERSEY GIRL, TOWN DIARY, and THE TRADE. John plays a starring role in the upcoming indie film UNCONSCIOUS, directed by Brad Wigor.
Numerous television credits include a recurring role on Denis Leary's "Rescue Me", and recent work on "Law & Order", "Law & Order CI", and "Law & Order SVU". John was directed by Sidney Lumet in "100 Centre Street", was a series regular on Oprah Winfrey's "Brewster Place" and ABC's "Sirens", and played Buck in the CBS mini-series "Return to Lonesome Dove". Other TV roles include "Queens Supreme", "Education of Max Bickford", "New York Undercover" and "Far East" (PBS).
His stage work includes Broadway ('A View from the Bridge'), the national tour of 'Death of a Salesman' (with Hal Holbrook), and numerous off-Broadway productions including last summer's NY Fringe Festival premier "This Won't Take Long" by David M. Korn.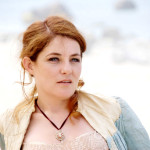 BRENDA COONEY, "Fanny Bryers" — Brenda Cooney has been performing and studying in NYC for almost 7 years. She has starred in many independant films and Off-Off Broadway theater projects. But nothing has come close to her most recent role as Fanny Bryers in the movie "I Sell The Dead". In July she will be playing the role of "Meghan" in the indie film "Across Dot Ave.". Her most recent theater endevour was in the play "Da" at the Heights Players in Brooklyn, which was well received. To find out more about Brenda you can visit her website at www.brendacooney.com or check her out on IMDB.
JOEL MARSH GARLAND, "Ronnie" — Joel Marsh Garland is a graduate of Bennington College, he has been involved in NYC theatre since the late 90s as an actor, director, electrician, writer, singer, and reluctant designer most recently on stage as Klieg in Essential Self Defense at Playwright's Horizons. He has appeared films; The Undying, Rocket Science, Lady In the Water, See You in September, The Night Listener, Watching the Detectives, The Believer, Maid in Manhattan, Interstate 84,Snipes; on TV's; Law & Order, Law & Order SVU, The West Wing, Third Watch, Conviction, Kidnapped, Jonny Zero, Witchblade, Life on Mars, Kings. Look for him in theaters next summer in The Bounty, in FX pilot Fire in the Hole and in Spike TVs upcoming movie Black Souls. Joel is the lead singer for the Atomic Grind Show (www.atomicgrindshow.com) and plays a mean game of scrabble.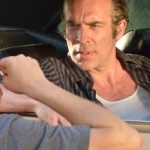 AIDEN REDMOND, "Jack Flood" — I Sell The Dead marks this Dublin born actor's film debut Redmond's other film work includes the eagerly anticipated Untitled David Barker Project. He is currently in pre-production for the upcoming comedy feature, The Arrangement, which begins shooting in New York, Winter 2008. Recent stage engagements include Off-Broadway produced Sive at the Repertory Theatre and Anna Christie at CenterStage.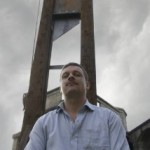 GLENN MCQUAID – Director + Writer — Irish writer director Glenn McQuaid was born and raised on the North side of Dublin. As a teenager he was a member of The Dublin Youth Theater and worked as an extra on several productions going on in Ireland at that time.
From 1999 on, he has worked in the post production field as a visual effects artist and title designer in both New York and Dublin. McQuaid's first Collaboration with Larry Fessenden came about when he came on board to coordinate the visual effects on the Ti West directed indie THE ROOST. Since then he has worked on several of Fessenden's Glass Eye Pix productions including THE OFF SEASON and TRIGGER MAN.
In 2005 he worked as 2nd unit director and visual effects coordinator for Larry Fessenden's THE LAST WINTER. He also designed the credit sequence for the film. Also in 2005, McQuaid wrote and directed the short film THE RESURRECTION APPRENTICE  which premiered in Montreal at the Fantasia film festival.
Inspired by classic ghost stories, gallows humor and murder ballads; I Sell The Dead marks McQuaid's feature film debut; It's a love letter to the fog drenched classics of years past and showcases McQuaid's love for fantasy and story telling..
PETER PHOK – Producer — Born in New York City and graduate of the School of Visual Arts, Peter joined the industry with Ti West's (fellow SVA classmate and collaborator) THE ROOST as a production manager and associate producer. THE ROOST world premiered at the 2005 South by Southwest film festival with great success, earning theatrical release as well as video distribution on DVD. Phok continued his career working various positions as an assistant director, production manager, and line producer on independent films. This brought him the opportunity to produce TRIGGER MAN with Ti West and Larry Fessenden. TRIGGER MAN also premiered at the 2007 SXSW film festival.
Phok continues to produce for Fessenden's company Glass Eye Pix, debuting Graham Reznick's I CAN SEE YOU, also J.T. Petty's short film, BLOOD RED EARTH, about a Lakota family during the late 1800's, presented byFearNet HD as a prequel to Liongate's THE BURROWERS. Most recently, Phok and Fessenden teamed up with HISTORY OF VIOLENCE executive producers, Roger Kass and Josh Braun, to produce Ti West's HOUSE OF THE DEVIL, a period film, set in the 80's about a babysitter working for a satanic worshipping family, for MPI/Dark Sky Films. When not working Peter can usually be found playing golf in Long Island as he considers his next project.
RICK LOPEZ – Cinematographer — A former cinematography instructor at Columbia University, Rick López has filmed more than 80 features, shorts, commercials, and documentaries. Variety magazine has described his work as "expert." His work has screened at festivals around the world including the Berlin Film Festival, Sundance Film Festival, Tribeca Film Festival, the Hamptons Film Festival, CamerImage: the International Festival for the Art of Cinematography, and countless others. Before embarking on a career as a professional cinemtographer, López worked as a Congressional aide in Washington, DC, and earned a graduate degree in history from Stanford University.
DAVID BELL – Production Design — David Bell is a painter, sculptor, and production designer. He has designed three feature films including THE ROOST and END OF THE LINE. His work can be seen in music videos for Panic at the Disco, Mogwai, The Blue Man Group and several others. He has directed a music video for Fear Before the March of Flames and is currently directing a stop-motion animated short film. A graduate of Parsons School of Design, he lives and works in New York City. www.davidbellstudio.com
BECK UNDERWOOD – Art Director — Beck has transitioned between the literature and film world for the past two decades. She was the founder of the children's book series ZUZU for many years. Her film career began as a production designer on HOLLOW VENUS: DIARY OF A GO-GO DANCER and shortly after she production designed NO TELLING. I SELL THE DEAD has brought her back to the feature film world. She has since served in the art department on James Felix McKenney's SATAN HATES YOU.
JEFF GRACE – Composer — Jeff Grace is a composer working for film, concert and stage. His work has been performed by Flux Quartet, Bulgarica Philharmonia, Lucia Micarelli, Valentina Farcas (Berlin Comic Opera), Marcus DeLoach (New York City Opera), Kenny Barron and members of the Metropolitan and New York Philharmonic orchestras.Jeff's recent film credits include Larry Fessenden's THE LAST WINTER, Ti West's THE ROOST and TRIGGER MAN, and Ilya Chaiken's LIBERTY KID, as well as NBC's Fear Itself episode SKIN & BONES.
From 2001 to 2004 Jeff was an assistant to Academy Award winning composer Howard Shore working on the three films of Peter Jackson's THE LORD OF THE RINGS trilogy, Martin Scorsese's THE GANGS OF NEW YORK, David Cronenberg's SPIDER, David Fincher's PANIC ROOM, and Frank Oz's THE SCORE. Through that association, Jeff worked with such artists as Renee Fleming, Annie Lennox, Enya, Isabel Bayrakdarian, Kronos Quartet, The London Philharmonic Orchestra, Terry Edward's London Voices, and top studio orchestras and musicians in London, Los Angeles and New York.
VISUAL EFFECTS TEAM
Visual effects on I SELL THE DEAD were accomplished both in-house and through offerings at satellite companies under the effects supervision of MATT CONNOLLY, whose previous employers include Nick Digital, Psyop, The Ebeling Group, Nickelodeon and most recently, RhinoFx for Dreamworks' GHOST TOWN.
Compositor JOHN LOUGHLIN took on the brunt of the work in-house for I SELL THE DEAD. He has previously worked on Glass Eye Pix's THE LAST WINTER and LIBERTY KID.
Even before production, long-time Glass Eye Pix concept artist BRAHM REVEL (WENDIGO, THE ROOST, THE LAST WINTER) created a full length comic-book of the script to begin a dialogue about the look and pacing of the movie. Some of the comic-book images appear as graphic interludes in the film. Revel also fed concept art to photo-real magician RAM BAT to create the townscapes and landscapes that establish the period setting. Ram Bat worked out of Los Angeles, fresh off doing concept art for John Singleton's A-TEAM. Emmy Award winner TAMMY SUTTON-WALKER also provided compositing work from the west coast.
The FX wizards at SPONTANEOUS, known for their excellent work in the commerical industry, break into the feature film world with I SELL THE DEAD, taking on several sequences, including the climactic "headless" sequence. The Spontaneous team was comprised of senior producer BRYCE EDWARDS, and director of visual effects ANDY MILKIS, with flame work by MARIO CASERTA, and CGI byLAWRENCE NIMRICHTER.
The diverse talents and backgrounds making up the effects department were all given purpose and focus under director Glenn McQuaid, who spent the first decade of his career in the visual effects field before overseeing the creation of killer cgi bats for Ti West's THE ROOST. McQuaid has since worked on several Glass Eye Pix films, including TRIGGER MAN and LIBERTY KIID, and was the FX supervisor on Fessenden's ambitious THE LAST WINTER.
SPECIAL EFFECTS AND MAKE UP
Brian Spears and Pete Gerner joined forces in 2001 to form Gerner & Spears Effects (G&S FX) after meeting on the Lionsgate vampire film MIDNIGHT MASS. Now, seven years later, the duo anxiously awaits Glenn McQuaid's epic I SELL THE DEAD, featuring G&S blood, vampires – and some very entertaining zombies.
CAST & CREW

CAST
Arthur Blake – Dominic Monaghan
Willy Grimes – Larry Fessenden
Father Duffy – Ron Perlman
Dr. Quint – Angus Scrimm
Ronnie – Joel Garland
Cornelius Murphy – John Speredakos
Fanny Bryers – Brenda Cooney
Masiey O'Connell – Eileen Colgan
Young Arthur – Daniel Manche
Bulger – Alisdair Stewart
Valentine Kelly – Heather Helton
Langol Creature – James Godwin
Old Man – James Godwin
Mortuary Creature – James Godwin
One Legged Creature – Patrick Bucklew
Young Cornelius – Jackie Arnold
Staked Woman – Heather Robb
Jack Flood – Aidan Redmond
Tommy Burke – Ken Robertson
Wake Corpse – Sheri Melby
Prostitute #1 – Jennifer Stackpole
Prostitute #2 – Susanna Crafton
Executioner – Chris Shaw
Dancing Pub Girl – Haidyn Janae Harvey
Town Drunk – Sean Reid
Howling Man – Martin Pfefferkorn
Jim Noonan
Town Crier – James Bain
PUB BOYS
Conner Simpson
Charlie Simpson
FORTUNE OF WAR PATRONS
Ross DiVito
Phil Lipari
John Gerard Franklin
Mark A. Keeton
Kenneth Clarke
Joanie Dee
June Miller
David A. Schwartz
Kevin Healy
Ashton Crosby
John Auer
Robert Socci
Ryan Holman
Michael Kelberg
Donal Doyle
George Slatin
Christopher Gilkey
Vinny Raffa
John Vogt
Christopher Leggett
Susan Adriensen
Jared Morrison
John Ulianko
Orville McCarter
Suzan Reither
David Tabbert
Daniel Lagruia
TOWN SQUARE FOLK
Matthew Backer
Susan Janet Cooper
Todd Ryan Jones
Erika Joyce
Bill Schloesser
Kevin Fitzpatrick
Julia Schell
Shawn M. Hill
Joel Orlando
Amber Baldinelli
Aryn Elaine Cole
Denise Reich
Eddie Lentol
Henry William Oelkers
James Birch
Jessica Bay Blyweiss
Johnathan M. Parisen
Marilyn Salisbury
Mark Schloesser
Meagan Hooper
Renato R. Biribin
Ryan Holman
Sara J. Courtney
Thomas Loggins
Vincent Lisa
Zaynap Zub
Lance Turnbow
Paul Healion
Keiran Lanham
Callum Sigg
Louis Diodato
Tony Birks
Jeff Simpson
James Felix McKenney
Peter Bockwoldt
Ryan Horsnail
Caitlin Torockio
Stephen Parish
LOOP GROUP
Aidan Redmond
Jean McQuaid
Lisa Golub
Paul Cooney
Jack Sandle
Jonathan Tindle
First Assistant Director – Jeremiah Kipp
Zeke Dunn
Second Assistant Director – Nicole Real
Director of Photography – Richard Lopez
Gaffer – Nat Aguilar
Raymond Chow
Best Boy Electric – Stephen McNally
Toby Muller
Third Electric
Brooks Toran
Jason Dejesus
Larry Chan
Additional Electric – Tim Mather
Michael Arishon
Bart Grieb
Jay Sgroi
Ryan A. Minelli
Nu Zhang
Andrew Roddewig
Rick Andino
Alex Engel
Bruce Jones
David Dutkus
Robert Fattorini
Arttist Mouthapong
Frank Ayala
Electric Intern – Samuel Rudykoff
Balloon Operator – Mario Pignard
Key Grip – Brandon Taylor
Best Boy Grip – Matthew C. Cryan
Dolly Grip – Chad Battinelli
Grip – Robin Park
Walter Chang
Christian Baird
Additional Grip – Eric Branco
Greta Zozula
Daniel Lipski
John Shim
Jonathan Kohnken
Grip Intern – Anton Delvino
Steadicam Operator – David George Ellis
Saade Mustafa
First Assistant Camera – Jae Song
Second Assistant Camera – Katie Daison
Additional Assistant Camera – James Madrid
Michael Drucker
Film Loader – Louis Zlotowicz
Nate Slevin
GT Womack
Camera Intern – Mike Belcher
Still Photographer – Lee Nussbaum
Video Playback – Michael Vincent
Script Supervisor – Dustin Bricker
Michael Vincent
Second Unit Director of Photography – Jae Song
EPK – Peter Matsoukas
Production Sound Mixer – Andrew Sterling
Boom Operator – Amanda Jacques
"Shady" Neal Seidman
Production Designer – David Bell
Art Director – Beck Underwood
Set Decorator/ Assistant Art Director – Devin Febbroriello
Property Master – David Fazzio
Set Dresser – Fulvio Brembrilla
Leadman – David Jones
Builder – Paul Muris
John Vogt
Art Assistant – Matt Stone
Robbie Barclay
Art Intern – Candice Cardasis
Sarah Borufka
Costume Designer – David Tabbert
Wardrobe Supervisor – Lily Hetzler
Elisabeth Vastola
Wardrobe Assistant – Amanda Williams
Alexis Wisniowski
Michael Mazzone
Make Up Artist – Ingrid Okola Dubberke
Make Up Assistant – David Catalano
Yana Klentzeris
Nikos Tzortzinakis
Laynea Roberts
Tattoo Artist – Laynea Roberts
Hair Stylist – Mary Christine Herbeck
Dhyana Forte
Special Effects Make-Up – Brian Spears
Pete Gerner
Second Second Assistant Director – Matt Corrado
Denise Violante
R. Zach Shildwachter
Stephenie Galvan
First Team PA – Kevin Shields
Key Production Assistant – James Arrabito
Set PA – Garrick Cisneros
Dan J. Majkut
First Team Driver – Adrienne Dine
Production Assistants – Alex Gavin
Frank Ayala
John F Perez Jr
Dan Bruun
J.D. Bentley
Lauren Hanson
Brad Reichel
Ethan Mengingkahn
Brian Raider
Mike Funk
Justin Bischoff
Jesse Bentley
Production Interns – Emma Meehan
Ryan Bock
Brian Edwards
Donal Doyle
Andre Claxton
Matthew Iwanusa
VJ Antonelli
Sean Frank
Location Scout – Adam Poswolsky
Production Coordinator – Zeke Dunn
Jacob Jaffke
Stunt Coordinator – Anthony Vincent
LOS ANGELES ADDITIONAL PHOTOGRAPHY CREW
Associate Producer – John Norris
Director of Photography – Christopher Wedding
Production Coordinator – William O'Hara
Wardrobe Supervisor – Robin Fitzgerald
Make Up Artist / Hair Stylist – Keiko Wedding
Sound Mixer – Martin Kittappa
"RESURRECTION APPRENTICE" CREW
Producer – Susan Bennett
Assistant Director – John C. Loughlin
Director of Photography – Mai Iskander
Costume Designer – Rachel Bick
1st Assistant Camera – Justeen Cicio
2nd Assistant Camera – Carlo DeJesus
Stedicam Operator – Francis Spieldenner
Gaffer – Mike Prisco
Best Boy Electric – Kevin Vincent
Electric – Luis Contreras
Key Grip – Chan Jeon
Best Boy Grip
Gary Jackiewicz
Meno Payne
Swing Grip – Vance Tucker
Sound Recordist – Ted Gesing
Boom Operator – Ethan Maile
POST PRODUCTION
Post Production – Supervisor Peter Phok
Post Production Coordinator – Brent Kunkle
Editor – Glenn McQuaid
Additional Editor – David Leonard
Neal Jonas
Assistant Editors – Michael Vincent
Yaniv Dabach
Sound Designer – Graham Reznick
Sound Supervisor – Tom Efinger
Re-recording Mixer – Tom Efinger
Dialog Editor – Dave Ellenwood
Foley Editor – Brian Scibinco
Assistant Editor – Jeff Seelye
ADR Engineer – Eric Gitelson
Foley Engineer – David Crabb
Foley Artist – Leslie Bloome
Audio Post Facility – Dig It Audio Inc.
Dig It In House Producer – Alicia Loving
Monkeyland Audio Scheduling & Operations – Maggie Maylan
Monkeyland Audio ADR Engineer – Ben Whitver
The Farm ADR Engineer – Mick Creedon
Music – Jeff Grace
Orchestrated by Jeff Grace
Produced by Jeff Grace and Dave Eggar
Mixed by Nik Chinboukas
Recorded by Nik Chinboukas and Josh Kessler with additional recording by Adam Pettis
Recorded at Bushwick Studio with additional recording at Dubway Studios
Assistant Engineers: Adam Pettis and Stephen Schappler
Studio Assistants: Brad Bordine and Daniel Sanint
Music preparation by Adriana Grace
Additional music editing by Jim Bruening
Featured Musicians:
Flutes – Sato Moughalian
Svetlana Kabalin
Oboe and English Horn – Dan Willis
Katie Scheele
Clarinet and Bass Clarinet – Meighan Stoops
Bassoon and Contabassoon – Tom Sefcovic
Gil Dejean
Horn – Louis Schwadron
Trumpet and Flugel Horn – CJ Camerieri
Josh Frank
Trombone – Dave Nelson
Bass Trombone – Pat Herb
Benjamin Herrington
Tuba – Marcus Rojas
Kyle Turner
Violin – Tom Chiu
Rachel Golub
Francisco Salazar
Viola – Junah Chung
Cello – Dave Eggar
Sean Katsuyama
Bass – Gregg August
Ken Filiano
Daniel Foose
Musical Saw – Natalia "Saw Lady" Paruz
Whistler – Josh Kessler
VISUAL EFFECTS
Effects Supervisor – Matt Connolly
Lead Compositor – John Louglin
Additional VFX Photography – John Hager
Additional VFX – Tammy Sutton-Walker
Titles – Glenn McQuaid
Storyboard Artist – Braham Revel
Comic Translations – Braham Revel
Anamatics – Matt Connolly
Matte Paintings – Ram Bat
Spontaneous
Senior Producer – Bryce Edwards
Head of Production – Bennett Lieber
Director of Visual Effects – Andy Milkis
Flame Artist – Mario Caserta
Jeff Ferguson
Director of CG – Lawrence Nimrichter
CG Artists – Gonzalo Escudero
Nick Martinelli
Hae-Yeon Lee
David Dam
Brandi Dimino
Film Processing – DuArt
HD Digital Intermediate – DuArt
DuArt Technical Supervisor – Joe Monge
DuArt Senior Producer – Larry Shore
HD Colorists – Jane Tolmachyov
Bill Stokes
Mike Maguire
John Vladic
Legal –
Cowan DeBaets Abrahams & Sheppard LLP
Robert L. Siegel
Catering –
Chez Vous CateringInsurance
Arts & Entertainment
Matt McDonough
Locations
Fort Wadsworth
The Scratcher
Camusett State Park
Woodland Cemetery

Vendors –
East Coast Lighting
Xeno Lights, Inc
TCS, Inc
J&M Effects, Inc
Professional Sound Corporation
East End Grip
Raygun Electric
Courier Car Rentals
Penske Truck
"Literally soars via the evocative and aggressive score by Jeff Grace" - HAMMER TO NAIL

I SELL THE DEAD

(2009, CD - JEFF GRACE

, composer)

Music from the motion picture

AVAILABLE THROUGH iTUNES
I SELL THE DEAD COMIC BOOK
(2009, 48 pgs, by Glenn McQuaid, Brahm Revel) Graphic novel based on the film. Available from 
Image Comics
 and
Comixology
. In stores October 7, 2009