Hypothermia
Dir. James Felix McKenney (2010 73 min, red one, 1.78)
Michael Rooker, Blanche Baker, Benjamin Forster, Amy Chang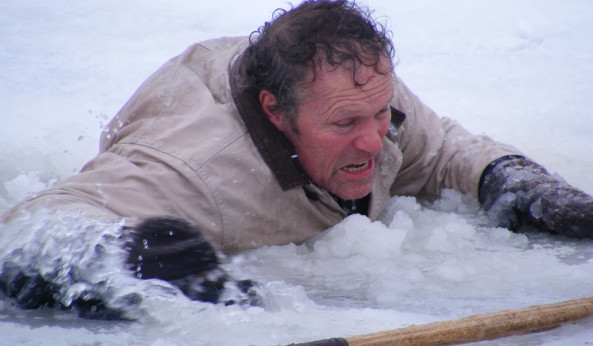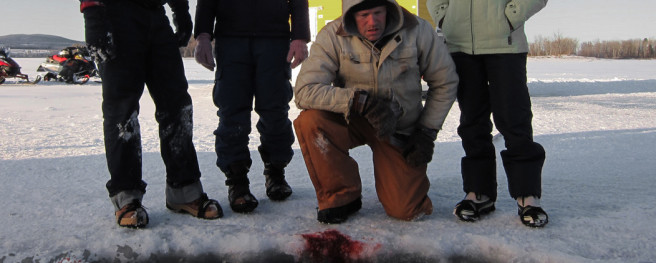 Ray Pelletier (Michael Rooker, Henry: Portrait of a Serial Killer, Slither) is looking forward to a quiet weekend of ice fishing with his family. Unfortunately for him the obnoxious big city father-son duo of Steve and Stevie Cote has picked the same weekend to spend at the remote frozen lake. But the two families' petty squabbles are soon eclipsed by a much greater enemy: something has awoken under the ice and its prey is human. Miles from civilization and with only a few inches separating them from the freezing water below, the Pelletiers and Cotes must now find a way to work together to fight the vicious creature that's out to hunt them.
HYPOTHERMIA DIRECTOR'S STATEMENT
HYPOTHERMIA is most definitely a "Creature Feature," inspired by first and foremost, one of my favorite classic monsters and films, THE CREATURE FROM THE BLACK LAGOON, coupled with my love of ice and snow. Our film features a heavy helping of the Lake Man, our prehistoric amphibious monster. However I don't intend for the film to be mainly about this deadly evolutionary throwback, but about the wide range of ways that different human beings interact with their environment and each other.
Here we have two families: the Cotes and the Peletiers. The Cotes live in competition with each other while attempting to blindly dominate and conquer the natural world around them. Meanwhile, the Peletiers treat one another as well as their environment and everything in it with reverence and respect.
To me, the Peletiers are the family that we all wich we had, while the Cotes are the family that so many of us left home to escape. The Lake Man is simply untouched Nature (as it hails from a time before humans walked the earth) lashing out and mankind whose immediate reaction is to contain or destroy it rather than just leave it well enough alone.
In the story, the Lake Man is simply a predatory and highly evolved animal trying to survive in this strange modern world that it finds itself trapped in. As the two families come into contact with the Lake Man, their reactions to the creature — be they aggressive or simply protective — decide whether or not they will survive the encounter.
It is my intent that HYPOTHERMIA pay homage to the Monster Movies of the past while avoiding the clichéd "might makes right" climax that has become commonplace in the genre. It is my hope that in the classic tradition of the genre, the reader of this screenplay (and eventually the viewer of the finished product) find HYPOTHERMIA to be a fun, yet thought-provoking film.
— James Felix McKenney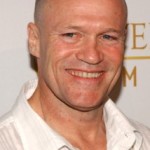 Michael Rooker, "Ray" – Michael Rooker was born in 1955 in Jasper, Alabama. When he was 13 his parents divorced and he went with his mother to live in Chicago. He caught the acting bug while attending college, and began appearing in local stage productions. On first breaking into film, his intensity and "don't-mess-with-me" good looks were highlighted to chilling effect as the title character in Henry: Portrait of a Serial Killer (1986), filmed in 1986 but, due to its controversial nature, not released until 1990. Since that widely noticed and highly praised performance, much of his career has been spent playing brutes, villains and psychopaths. His occasional turns as a "good guy", however, are always well-acted and a welcome change for a talented actor too often typecast. He has appeared on the award winning television drama, The Walking Dead and summer blackbuster box office hit Guardians of the Galaxy (2014).
Blanche Baker, "Helen" – Blanche Baker is an actress of stage, screen and television. Born Blanche Garfein in New York, her mother was actress Carroll Baker (who won a Best Actress Oscar nomination for Baby Doll (1956) several months after baby Blanche arrived. Her father was stage director Jack Garfein, who later went on to direct movies and teach acting.
After attending Wellesley College, she took her mother's surname and made her television debut in the miniseries Holocaust (1978), for which she won an Emmy Award. Baker made her movie debut in The Seduction of Joe Tynan (1979), an A-List production featuring Alan Alda at the height of his popularity and another "Holocaust" co-star at the start of her career, Meryl Streep. She then appeared as the Holy Mother in the TV movie Mary and Joseph: A Story of Faith (1979).
Then came "Lolita."
In 1980-81, the 24-year-old Baker originated the role of the preteen "nymphet" loved by a pedophile in Albee's stage adaption of Nabokov's classic novel. The show was picketed during out-of-town tryouts and in New York by feminists outraged by the show's depiction of pedophilia. More importantly, the show was pilloried by outraged critics in its out-of-town tryouts, giving "Lolita" a bad word of mouth.
After 31 previews, the troubled production opened on Broadway on March 19, 1981 and closed after only 12 performances.
She never appeared on Broadway again, despite critics calling her performance "breathtaking" and "beguiling."
Blanche Baker has continued to work steadily in television and on the silver screen but has never again approached the heights she did in her early twenties.
Benjamin Forster, "David" – Benjamin Forster is an actor, known for Hypothermia (2010), Automatons (2006) and Satan Hates You (2010).
Amy Chang, "Gina" – Amy Chang is an actress and producer, known for Hypothermia (2010), Children of Invention (2009) and Happy Hollowdays (2014).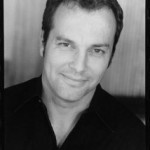 Don Wood, "Cote" – Don Wood is an actor and writer, known for CanniBallistic! (2002), Satan Hates You (2010) and The Off Season (2004).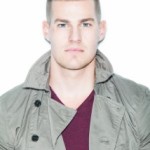 Greg Finley, "Steve" – Don Wood is an actor and writer, known for CanniBallistic! (2002), Satan Hates You (2010) and The Off Season (2004).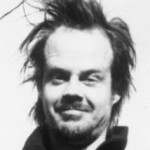 Larry Fessenden, "Fishing Host" – Larry Fessenden, winner of the 1997 Someone to Watch Spirit Award and nominee for the 2010 Piaget Spirit Award for producing, is the writer, director and editor of the award-winning art-horror trilogy HABIT (nominated for two Spirit Awards), WENDIGO, and NO TELLING, as well as THE LAST WINTER (nominated for a 2007 Gotham Award for Best Ensemble Cast). Fessenden also directed the 2013 feature, BENEATH, for Chiller Films, as well as SKIN AND BONES for NBC TV's horror anthology, FEAR ITSELF. Fessenden was awarded the 2007 Sitges Film Festival Maria Award for his work as a producer, actor and director in genre film, as well as the 2009 Golden Hammer Award for "being such an inspiring force in the industry." In 2011, Fessenden was inducted into the "Fangoria Hall of Fame" and was honored by the UK's Total Film as an Icon of Horror during the FrightFest Film Festival.
Fessenden has been a producer on numerous critically acclaimed films in and out of the horror genre including Aram Garriga's AMERICAN JESUS, Rob Kuhns' BIRTH OF THE LIVING DEAD, Rick Alverson's THE COMEDY, Kelly Reichardt's NIGHT MOVES and WENDY AND LUCY (nominated for two 2009 Spirit Awards and on over 60 "Top 10 Movies of the Year" lists), Ti West's THE HOUSE OF THE DEVIL and THE INNKEEPERS, Jim Mickle's STAKE LAND (winner of the 2010 Toronto Film Festival Audience Award), and Glenn McQuaid's I SELL THE DEAD which won the 2008 Toronto After Dark Film Festival award for Best Independent Film and which opened the 2009 Slamdance Film Festival where it won awards for Best Cinematography and Best Actor (Fessenden). Fessenden is the producer of Adrian Garcia Bogliano's forthcoming LATE PHASES, and, with McQuaid, curates and produces the ongoing, acclaimed genre audio series, TALES FROM BEYOND THE PALE.
As a character actor, Fessenden has appeared in numerous films, most recently Adam Wingard's YOU'RE NEXT, Chad Crawford Kinkle's JUG FACE and JT Petty's HELLBENDERS. He starred in Glenn McQuaid's I SELL THE DEAD for which he won a Special Jury Prize for Best Performance at the 2009 Slamdance Film Festival, and he appeared in Neil Jordan's THE BRAVE ONE, Joe Swanberg's SILVER BULLETS and ALL THE LIGHT IN THE SKY, Jim Jarmusch's BROKEN FLOWERS, Kelly Reichardt's WENDY AND LUCY, Martin Scorsese's BRINGING OUT THE DEAD, Steve Buscemi's ANIMAL FACTORY, Jim Mickle's STAKE LAND, MULBERRY STREET, and WE ARE WHAT WE ARE, and Brad Anderson's VANISHING ON 7TH STREET and SESSION 9. He also starred in HABIT and the Sundance pictures MARGARITA HAPPY HOUR, directed by Ilya Chaiken, and RIVER OF GRASS, directed by Kelly Reichardt. 
Fessenden has operated the production company Glass Eye Pix since 1985 ("one of the indie scene's most productive and longest-running companies" — Filmmaker Magazine), with the mission of supporting individual voices in the arts.
Asa Liebmann, "The Monster" – Asa Liebmann is known for his work on I Am Legend (2007), The Wolf of Wall Street (2013) and Cop Out (2010).
James Felix McKenney, Director/Writer – A filmmaker from Saco, Maine; known for directing films such as Hypothermia (2010), Satan Hates You (2010), Automatons (2006) and The Off Season (2004)