Depraved
Larry Fessenden (2019 114 minutes, RED)
DAVID CALL, JOSHUA LEONARD, ALEX BREAUX, ANA KAYNE, MARIA DIZZIA, CHLOË LEVINE, OWEN CAMPBELL and ADDISON TIMLIN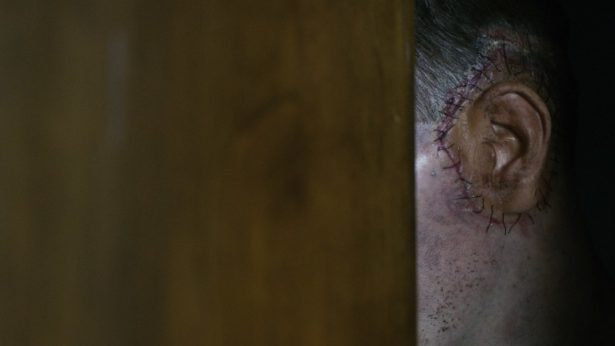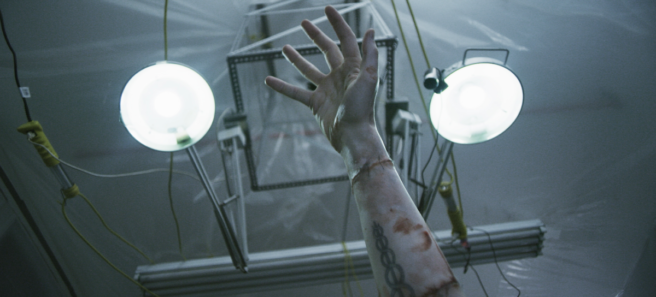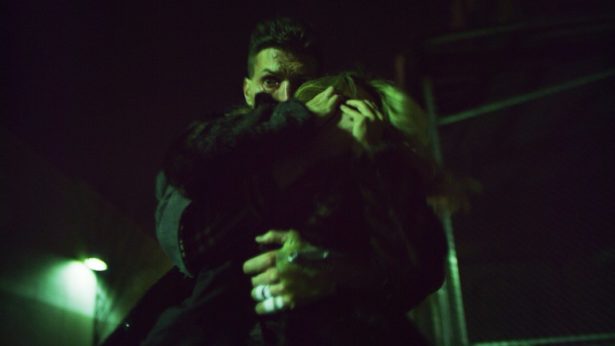 Henry, a field surgeon suffering from PTSD after combat in the Middle East, creates a man out of body parts in a makeshift lab in Gowanus, Brooklyn. The creature he creates must navigate a strange new world and the rivalry between Henry and his conniving collaborator Polidori.
Rue Morgue
Jeff Szpirglas, 9/23/2019
INTERVIEW: GETTING "DEPRAVED" WITH LARRY FESSENDEN
Depraved marks Larry Fessenden's return to the director's chair following 2013's Beneath. In his latest feature, Fessenden gives a contemporary spin on the Frankenstein tale, just as he'd updated the vampire film in Habit (1995), taking the Gothic trappings and setting to modern day Brooklyn and New York, and with a doctor, Henry (played by David Call), whose ambition to reanimate the dead stems from his failure to save lives while working as a field surgeon overseas. Here, the director speaks about the new movie, the monster, Adam (portrayed by Alex Breaux), and the themes that drive him forward as a filmmaker.
Mary Shelley's Frankenstein has made for a diverse range of films, from the Universal and Hammer pictures, to comedic takes like Re-Animator and Young Frankenstein. What aspects of Shelley's prophetic tale did you want to maintain, or modernize?
I loved the iconic creature from the old Universal movies. I grew up watching those on television. I really wanted to suggest the loneliness of the creature, which is apparent in the Karloff version. There's so much rich thematic [material] in the story that I thought was appropriate to modernize. The idea of the doctor – I thought, where would this doctor have these skills, and what would push him to the edge to do the experiment? When I was first thinking of the movie, there were the wars in the Middle East, which we were just getting into, and of course, we're still there. I thought of a field surgeon who would have the skills of Frankenstein to bring someone back to life. But then I wanted to bring the idea of someone behind him, pulling the strings, and taking advantage of his PTSD and so I developed the character of Polidori (played by Joshua Leonard) and suggested there are manipulators feeding off the talent in society. Obviously I enjoy the Hammer movies as well, and pay tribute to it in the makeup… Frankenstein always has the acknowledgement of the angst and loneliness of the monster. I wanted to look into that. We're seeing it from his point of view. There are also my philosophical concerns. All of that I poured into this version.
The 1931 Frankenstein's influence can be seen in this movie, such as in the portrayal of the monster, as well as the poster. What other films were an influence on Depraved?
It's funny, I just rewatched Taxi Driver, which I do every couple of months. I'm also influenced by the filmmaking of Scorsese… I grew up in the seventies, chewing on that on gritty street storytelling, like in Taxi Driver. But I was always very fond of old horror tropes. I kind of had been making that my mission, to blend these two things, old horror classics like The Wolfman, and seeing it through a much more contemporary lens, and filming it with the rich colors, the lights of the street… the naturalistic acting… that makes you feel in the moment.
In the 1931 film, it's lightning and technology that cause Frankenstein's monster to come to life, with dire consequences. Here, it's Big Pharma.
If you notice in the imagery, there's [still] a lot of lightning. That's my acknowledgement that we may not be using that trope anymore, but it's still there in the story. And as you know, Mary Shelley didn't deal with lightning. She was very light on her explanation on how the monster came to life.
I'm curious about the science in Depraved. The movie has a neat digital effect that tries to show the brain activity of Adam as he develops, or regresses, based on how much education or drugs he's taken – what research into neuroplasticity or brain science did you do to prepare the script?
I've read books by Oliver Sachs over the years in which he realizes the physicality of the brain affects your experience of life, and your personality. I read a book by Jill Bolte Taylor, who'd had a stroke, and in it, chronicled the reconnecting of her synapses. All of that was important to me… how personality and identity are based on the physical neurons that are firing in the brain. I [also] researched the drugs used to potentially keep a creature like that alive in the film, the psychological drugs used to calm the creature down… I did some research that I showed friends in the medical industry and they said it made a certain amount of sense.
One of your earlier films, 1991's No Telling, also deals with the ethics of experimentation – what are you drawn to about the mad scientist story, and what was your aim with Depraved?
I see a moral dimension in all of these stories, and really, any kind of movie of any worth is going to be talking about how society works… You have this idea of trying to defy death – to do what? If we had miracle drugs, and everybody lived, what would be their quality of life? I wanted to talk about how damaged this great talent was after the war. I wanted to talk about how we treat our veterans' inability to re-integrate in society… I'm not really making a stand but I want the viewer to think about those things… That's the fun thing about making horror films. You deal with bigger issues in a way that is accessible and fun, visceral, and impactful.
The movie has a neat urban aesthetic – the large loft space brings to mind The Fly, for instance. When you're filming in New York, what qualities of the city are you trying to capture?
The lights and colors of New York City are so delicious. The reds and yellows…the colors of the city are really potent. I like those rich colors, and I contrast that with the lab; the whites, silvers, and blues, which are more clinical. Also, the blood's going to show up nicely there. So you create a palette. You mention The Fly, which is one of my favorite movies, and [also] has the physicality of science on the screen… The themes of films in those days were about AIDS, and how we deal with disease – once again, taking a classic horror trope and infusing it with concerns of the modern day.
Alex Breaux does a great riff on Karloff in the film, and gives a pretty great physical performance – there's a development to how he moves and develops the capacity for speech – how did the two of you collaborate to find the right nuances for that character?
We started early, which is not a luxury you have with a low budget film always. Alex was just a very precise, thoughtful actor, and he knew the assignment… We talked about the idea of going from being a child… and about at what point in the story when Adam, the monster, is grasping language, how he would speak – what vowels and consonants are easier to use at first. We were tracking the physicality, the language, and the emotion. He would have done his homework and I would modulate as I saw fit, and we had a fun rapport. I also showed him a movie called Frankenstein: A True Story – that was a more unexpected reference, and he took that in. There's a lot of fun and responsibility when you're playing Frankenstein's monster – it's like playing the Joker, you're an icon.
Joshua Leonard's character of Polidori takes Adam on a tour of the MET, in which he cites humankind as being "depraved." What's your philosophy on the state of our species?
I think we're completely depraved and narcissistic and I think that will be our undoing; our complete self-involvement at the expense of the natural world – that will catch up to us and lead to our demise in one way or another. Our president down here is a perfect example of this kind of self-obsession, disconnected from the realities and also the aspirational aspects of the human creature, leaning toward empathy and ethics and building a good society… I feel like it is weakness of character that leads to this self-involvement. I developed Polidori's character who doesn't have the talent of Henry, but has a wily ability to manipulate people… [In the film,] he's not being mindful of the creature's betterment. So that's my critique of society and humanity. Polidori's smart enough to know that he's depraved. And there's no way out for him, as a small-minded person. I think it's a parable for our times.
The Underlook
Joseph Earp, 8/9/19
Depraved, like most of Larry Fessenden's films, starts out as a story that you definitely know: a tormented man named Henry (David Call) assembles a pile of dead bodies and — with a jolt of electricity — brings the mess of flesh to life.
So yes, this is Fessenden's Frankenstein picture, and like James Whale before him, the New York-based auteur has a lot on his mind about the nature of mortality, art, and the existential terror that comes when you've replaced gods with scientists.
But unlike Whale, Fessenden doesn't have to worry about rushing to his big final setpiece. Fessenden gets to the burning mill eventually, of course — or at least, his version of it — and one of the great pleasures of the film is guessing when it will click into the grooves of Mary Shelley's story. Yet, for the most part, the film is remarkably bloodless. It's almost painterly, as Adam (Alex Breaux), the reanimated monster at the heart of the film, visits art galleries, discovers drugs, and is slowly introduced to the pleasures and pains of life. Which of course, is the other Fessenden trademark: a constant sense of surprise.
Depraved has enough to say about the nature of art — and the people who fund it — that it can't help feeling autobiographical, at least in an oblique sense. But this is no navel-gazing work of self-obsession. Instead, it's a remarkably open-minded film, one fascinated with people, and ultimately convinced, despite everything else, that they can be good.
The resulting film isn't just one of Fessenden's most astounding projects. It's one of the most unexpectedly extraordinary American movies of the last ten years. That sounds faintly ridiculous to say of a film that opens with a brutal murder and closes with a ten minute climax of pure, fiery destruction. But hasn't that always been the magic trick of Larry Fessenden? Stripping the recognisable of its parts, until suddenly everything is new, and fresh, and wonderful.
It's a masterpiece, basically. I talked to Fesenden about it.
Joseph Earp: I know you've said in an interview before that America is having "a crisis of masculinity." Do you think that notion informed Depraved, which is a film that deals a lot with what 'masculinity' might actually mean?
Larry Fessenden: I might have said "America," but maybe it's a lot of cultures. What I mean to say is that in order to survive in a precarious future, I believe humanity is going to have to adopt a stance of humility and cooperation, qualities that are considered weak and even feminine — but qualities which I think embody real courage. Run-away capitalism and narcissism have infected human interaction and left us vulnerable to environmental and social collapse.  Anyway, whether I'm right or not, that perspective informs the themes I have drawn in Depraved.
JE: Henry is, I think, one of the most sensitive and sympathetic creator characters in the history of Frankenstein cinema. Was it important to you that he lose the arrogance and assuredness that other iterations of the creator role can sometimes have?
LF: I chose to portray Henry as broken by the system that sends men and women into unjust wars and expects them to return to society undamaged. I wanted to try a different angle on the Frankenstein creator character where he was motivated by a desire to right wrongs he couldn't control. It doesn't mean he is justified, it simply explains his behavior somewhat. I conceived of a separate character, Polidori, who is motivated by greed and selfishness, to suggest that much of creative inspiration is high-jacked and exploited by lesser figures in society's endless pursuit of profit.
JE: The shots that depict Adam's synpases firing are so beautiful and effective – they reminded me almost a little of the work of Stan Brakhage. What point in production did you seize upon that idea?
LF: I am delighted you mention that. There are many layers in the creature's mindscapes and one layer was directly influenced by Brakhage's work. In fact the imagery was created by James Siewert, who animated meticulously sliced blocks of melted crayons. Our process was extremely tactile and I feel Brakhage would have approved.
JE: Would you ever return to shooting on videotape?
LF: Absolutely. I love the power of format, be it film, video, low res, hi-res. In fact while we finished Depraved in 4K, I introduced grain and even film scratches as a nod to the cinematic texture in which Frankenstein films reside. And the film is about art and memory and I was not shy about reminding the viewer of the medium that carries these stories.
JE: There is a sometimes underdiscussed political element to your films, I think; a critique of humanity's exploitation of the environment and the blindness to climate change that's implicit in Beneath and The Last Winter. Do you ever approach writing a script out of a political concern first and foremost, or does the critique come about as a sort of byproduct?
LF: My despair at humanity's vast hubris and short-sightedness is the subject of all my films. These are self-critiques as well, so I do not see myself as preaching. My stories are usually personal. I do not set out to make a political statement, but if a viewer can't help but extrapolate a political message from my portrayal of people behaving badly, I say bring it on. The personal is the political.
JE: Do you think that environmental collapse is inevitable?
LF: Environmental collapse is already happening. And make no mistake the earth doesn't care. It is humanity and all the cool animals and trees that will suffer. The world doesn't care if it's a hot rock over-run with roaches and plastic. But what fools humans have been. Environmentalists are humanists, they want a livable planet. It is preposterous how the debate is framed in so-called modern societies, jobs vs. environment. Who is believing this shit? It is corporations and profit for the few vs. dignity for the many. There has been a struggle for hearts and minds going on since the 60's. Read Silent Spring or Small Is Beautiful. Guess who lost?
JE: What's the last great book that you read and the last great film that you saw?
LF: I read a lot of non-fiction; hard to highlight a single book. I guess I will say Sapiens by Yuval Noah Harari. It's a best-seller so maybe not an insightful choice, but it gives a bird's eye view of the history of humanity that I enjoy, creating an objective, existential view of our progress and making some unexpected observations about things like the power of narrative and that wheat is the most successful species on the planet because humanity is dedicated to its cultivation, we are its slaves… Fun stuff.
Last great movie? That feels like a trick question. I recently watched M by Fritz Lang, Paths of Glory by Kubrick and Django Unchained by Tarantino. Those qualify.
As for good movies, last year I loved Mid–90s by Mr. Hill and I saw Godzilla: King of the Monsters in 3D yesterday. That was fun.
I liked the movie At Eternity's Gate with Willem Dafoe and the new Jarmusch movie 'cause I'm in it. And I liked Don't Worry, He Won't Get Far On Foot and the TV series Fosse/Verndon. Movies are to be enjoyed but a truly enduring film? Rare. Also, I like monster movies so I can watch Jurassic Park movies any time. Doesn't mean I would advocate for them. Just like watching monsters.
JE: Tell me something you've never told an interviewer before.
LF: I don't know if I like show biz any more.
Fanbyte
Steven Scaife, Oct 22 2019
The Physicality of Consciousness: A Conversation With Larry Fessenden
As a character actor, Larry Fessenden has appeared in films like You're Next and The Dead Don't Die, plus numerous cameos in productions by his company Glass Eye Pix, which has been cranking out indie films for over two decades. Most roles end with his death. He pops up as the guy with a flamethrower (or, per the credits, "Flamethrower Guy") in PS4 hit Until Dawn, which he co-wrote; with Glass Eye Pix collaborator Graham Reznick, the pair continue to work on Supermassive Games projects like the recent The Dark Pictures: Man of Medan. You might recognize Fessenden by sight if not by name. He's got one of those faces, somewhere between Jack Nicholson and Nick Cave.
His directorial career is a little more sporadic — the modern Frankenstein story Depraved is his first movie in six years, and it's the first one with his multi-hyphenate "director, writer, editor" credit since 2006 Alaskan thriller The Last Winter, which stars Ron Perlman. Fessenden is a guy who, in other words, has a lot of fingers in a lot of pies, but Depraved is a reminder of what makes him such a distinctive voice behind the camera (the back of his four-film Blu-ray set has a big co-sign quote from Guillermo Del Toro: "Larry Fessenden is one of the most original voices to emerge in the horror field").
The Subjectivity of Life
Depraved is seen primarily from the perspective of the monster, Adam (Alex Breaux), who's stitched together by the doctor, Henry (David Call), with funding from a blonde Big Pharma bro named Polidori (Joshua Leonard). Fessenden's style gets into the monster's head, with experimental editing flourishes that draw the alternately crooked, paranoid, and wondrous perspectives of his characters out into the physical realm of the film.
"I think what it is," he tells me over the phone, "is that I'm really obsessed with the subjectivity of life and that's what cinema is so good at conveying, a sort of subjective experience. Of course, I also like the aesthetic of long takes where the viewer has to decide where to look in the frame, but when you get down to it, film to me is an editing medium, and to have more jagged edits is exciting and can really spar with the audience and engage them."
These techniques give Fessenden's films a disorienting, dreamy, and just plain haunted atmosphere. He's fond of time-lapse photography and stop-motion, particularly in his seminal 2001 film Wendigo with Patricia Clarkson — the title monster, which he'd revisit in The Last Winter and eventually Until Dawn, moves in jerky, sped-up motions using everything from Sam Raimi-esque POV dollies to puppetry to a guy in a monster suit stripped of all the fur. It's jittery and paranoid and almost otherworldly even in the environmental shots, the camera view encircling a house in that halting, stop-motion style or a forest stream flowing by so quickly that it looks like a creeping cloud of mist.
As Adam acclimates to his body in Depraved by learning to speak and generally function like a regular person, we see puzzles solve themselves and Chinese food cartons unfurl on their own. Voices from one scene bleed into the next as if they're bouncing around the subconscious, and there are transparent synapses imposed over the action where Adam thinks or is otherwise mentally stimulated by his surroundings; green flecks materialize to signify his need for the pills that stave off organ rejection. In Fessenden's hands, the mind of the monster has a distinct look and a feel, a texture that often echoes the brooks and the thatched tree branch canopies of nature.
"I'm trying to suggest the actual firing of the brain," he explains, "so I'm talking about the physicality of consciousness. That it's actually this organ that is doing all the work, and it has this existential implication, you know? As opposed to the soul."
He notes that he never really played video games much himself: "I didn't seek out the video game associations that I have with Supermassive. They came to me because I think they liked the approach to horror that my company [Glass Eye Pix] had been putting out, everyone from Ti West to my own films with this kind of psychological realism. So once we got underway I first of all invited Graham Reznick because I'm not of the generation where I really played video games, but I had a lot of opinions about the form and the medium."
And yet, as a filmmaker who goes to such lengths to convey subjective experience, the choose-your-own-adventure type of games seem to fit right in with his work.
"That's why I find them interesting," he says, adding that he sees parallels to somewhat older forms of interactive storytelling. "In Until Dawn it was cool because those choices are influenced by your reaction to your friends, that literally have to do with your opinion of what your friend just did. And that leads to fate, and it's funny because when they introduced the idea of these… well, it wasn't video games when I was young in the early 90s. They were gonna have laser discs where you could choose your own adventure and, in a way, that never really panned out but it became the video game technology. So even though I wasn't really a player I was very excited to be invited to work in that media. Making movies where you can choose your path was always something that excited me."
"Why Are People Awful So Much of the Time?"
The monster Adam functions as a kind of makeshift child for Henry, the doctor that creates him. Adam's beliefs and personality are shaped by what the doctor shows him, as well as what he's shown by others like bankroller Polidori.
"There may be some contemporary window dressing [with Depraved]," Fessenden says, "but it's still the main themes of responsibility; if you bring a monster to life then you have to deal with it. It's really about parenthood and so on. And secondarily it's about capitalism and, you know, the woes that come from chasing greed. But that's true all the way back to Shakespeare, so I think they're pretty timeless themes."
When asked if this reflects any anxieties about what he's taught his own son, he jokes, "I taught him to be a filmmaker! Terrible idea. But I really believe in personal responsibility and societal responsibility and that's why the one dude [Polidori] takes the monster to the museum. I think it's important to reflect on how we raise our kids, and how do you make good citizens, and why are people awful so much of the time?"
The dreamy, almost hypnotic quality of Fessenden's work keeps it from feeling particularly dour, but he draws from a well of considerable (and rather justified) pessimism about the state of the world. His 1991 film No Telling tackles similar themes, a kind of rural Frankenstein ("The Frankenstein Complex" is its alternate title) filtered through domestic drama with characters arguing about pesticides, animal experimentation, and the role of science in society. He muses in the film's audio commentary that it's a little didactic, but he returns to such themes often, particularly environmentalism. The Last Winter directly concerns global warning, where the melting of omnipresent ice and snow in Alaska unleashes a mysterious force upon a team of researchers and oil drillers. In the background of Wendigo is a lingering cycle of victimization and displacement, a reservoir filled atop people's homes that, in turn, had displaced the indigenous people.
Branching story paths in Until Dawn and Man of Medan can outright kill certain playable characters and remove them from the rest of the narrative. And although Fessenden did not come up with such mechanics, they nevertheless feel like a natural, smaller-scale extension of his favored themes.
"I do love that aspect of subjectivity [in games]," he says, "and I love the choice aspect which speaks about personal responsibility. What I find different about games from movies, though, is that you're preoccupied with your own choices and your own self so you're once again putting yourself ahead because you have to survive the game. Whereas what I like about movies, you're forced to interpret and understand what is fixed and has been presented by an artist. So it sort of insists that you have empathy to understand the vision you're looking at. It just shows that every art form demands something different of the audience, the participant."
The Old Tropes
Fessenden isn't shy about his influences, or the fact that he's building on what's come before him. "The kinds of horror movies that I make tend to be retreads of classic stories like vampires or zombies," he notes, "to sort of see how to update these classic tales that I grew up on that I think still have a lot of juice in them thematically."
All of his films, despite riffing on older concepts, take place in a modern context, and he feels quite strongly about that, saying, "In my opinion, if you're gonna do an update, and for that matter a monster movie. It should be happening right now. It should be about contemporary issues, and maybe the subtext is that these old monster tropes are still relevant. And I try to do that with Depraved, talking about war, PTSD, and the pharmaceutical industry and so on."
There is, for example, the scene in Depraved that begins the inevitable downward spiral of the Frankenstein story, monster and creator turning on one another. Here, though, it's depicted through a particularly modern touch as the monster scrolls through videos on a tablet to make his discovery (Fessenden notes with a chuckle that this was a last-minute change; in the original script from "you know, a while ago" it had been DVDs).
"A more contemporary problem," he explains, "is that we pass off parenting to these devices. At the beginning of Depraved, [Henry] is playing games with the monster but he basically gets bored, so it's that kind of narcissism that I think is very contemporary and happening in our society… I do feel that it's part of the Frankenstein story that the doctor rejects the monster and that's why the monster feels alone in the world, so I'm just putting it in a more Freudian direct relationship as a father-son story, but it's always been in the tale."
Standing out from what's come before, of course, is no small feat with such a long history of Frankenstein adaptations. He mentions the little references to past works baked into the Depraveddesign; Adam's white eye is a tribute to the Christopher Lee version in Hammer's The Curse of Frankenstein, while the arm brace can be traced back to Boris Karloff.
"The main thing that I did," he says, "which is what [director] James Whale did [with Karloff], is cast somebody with amazing features already. So my actor Alex Breaux had the physicality from head to foot that was, to me, just very enticing. He had a heavy brow, he had high cheekbones, he was very thin and his overall physique was very articulated, and then he had bow legs. And then we wanted to have a fairly realistic analysis of what you would do if you were stitching body parts together. You wouldn't, for example, make a mess of the face. You just wouldn't. That would be so goofy, and that's often what you see in the De Niro version and several Hammer versions. They're just like, what is going on with the scars on the face? So I tried to strip away a lot of that."
"Somewhat Part of It"
Despite the proliferation of 80s nostalgia that pushes a bit against what Fessenden tries to accomplish, he's quite optimistic about the genre.
"I think horror is in a really good place with, you know, A24, the recent spate of movies like It Follows, The Witch, and obviously Midsommar and Hereditary. Those are truly art films, like they're being made by cinephiles and I think Glass Eye has something to do with paving the way, though we were never able to ride the wave," he says.
Though Fessenden himself remains something of an outsider cult figure, it's easy to see the fingerprints of Glass Eye's more personal brand of horror on the smaller scale stuff that fills in the box office blanks these days, the arthouse indies or budget-conscious Blumhouse efforts as studios push more and more for big, expensive blockbusters. "I think we were some of the early adopters of the idea that you could tell personal stories within the horror mode and have real character development that's not just splatter movies with girls being chased by chainsaws, although that's a great movie. So I feel somewhat part of it. I haven't really benefitted entirely."
He's a little wary of streaming, insistent on the power of the theater showing. But he also acknowledges that things are changing, saying, "The streaming aspect is disappointing if you love movies in the theater because the theater experience is more and more about the big superhero movies and Star Wars franchises and stuff. But that's a whole other complaint. And it's an old complaint from when TVs were smaller. Now actually your home system is pretty celebratory of the thing you're watching. Even that's not so terrible. I always seem to bitch about everything. I try not to too much."
The thing that Depraved maintains, the thing that's consistent with all of Fessenden's work as a director, is a more personal quality, like you can feel the fingerprints on its shot compositions and meticulous editing. His films may not be traditionally frightening — "A lot of the time I'm dealing with people's expectations of what the genre is supposed to be doing," he says — but they tend to stick in the brain, these dreamy images tightly wound around a fiery thesis. In Wendigo, it's a child growing up and coming to grapple with the violence and the sorrow of the world around him. In Depraved, it's a look at the breakdown of humanity through a monster and his creators, the well-intentioned doctor and the moneyman who perverts those ambitions for profit.
"For example," he says, "not that I was directly commenting, but obviously opioids are great if you have a lot of pain. That's what you want. So there's nothing really wrong with inventing them, it's just the greed factor that distorts this invention and starts to prey upon human weakness. I think what I'm observing is that there's always that aspect to humanity, that it is poisoning best intentions and it's true in science and technology over and over. So [Depraved is] just a cautionary tale like so many horror stories, reminding us of how fragile life is and the balance you need to maintain to lead a moral, sane life."
Morbidly Beautiful
LA Zombie Girl AKA Vicki Woods, 6/13/2019
WE INTERVIEW INDIE FILMMAKER LARRY FESSENDEN ABOUT HIS REMARKABLE NEW FILM "DEPRAVED", A UNIQUE AND UNFORGETTABLE ADAPTATION OF FRANKENSTEIN.
I have always loved the Frankenstein mythos and have been heartbroken time and again by what happens to the poor soul, usually known as The Creature. At the Portland Horror Film Festival, I got a chance to screen the latest adaptation of the classic tale from indie movie rock star Larry Fessenden. Depraved is a fantastic film! It is soulful, disturbing, unique in its modern setting, and I adored it. We watch the entire film through the eyes of the creature, who in this film is given a name: Adam. (Read my full review here.)
Larry Fessenden is a leader at the forefront of independent film making. He is an actor, producer, director, writer and has done just about every job you can do involved in the making of a film! He has mentored some great filmmakers and taught them how to make a movie with a small budget, and yet not lose sight of their creative dreams. The movies he has been a part of are too many to list, but Habit, Wendigo and The Ranger are favorites of mine. I am also looking forward to seeing him in The Dead Don't Die!
I had the honor to catch up with this busy guy and ask him a few questions about Depraved and what he is up to next. I hope you enjoy the interview. Look for this film to be out in select theaters starting September 13th, 2019.
Los Angeles Zombie Girl: Thanks so much for talking to me Larry. I loved Depraved! What made you decide to make yet another reimagining of Frankenstein?
Larry Fessenden: I have always loved the Frankenstein story and was deeply affected by all the old Universal movies that feature the monster. But I also wanted to tell a version that was more personal, from the monster's point of view in a contemporary setting.
LAZG: Why do you think that the Frankenstein story has been such a classic all these years and continues to fascinate audiences?
LF: The story hits on four basic enduring themes: The human hubris of a scientist-defying God; The fear of losing control over something you have created; The fear of the "other," be it deformed or brutish and; The loneliness of being a monster.
LAZG: Why did you decide to make the film from the monster's point of view? (That was brilliant, BTW)
LF: I am very interested in subjectivity, how every individual has a unique experience. I approach horror tropes with the question. "What would it really be like?" I had read a book called "My Stroke of Insight" (Jill Bolte Taylor) about a woman who had had a stroke. And it got me thinking about the brain as the source of our identity. All these influences converged in my approach to the classic tale.
LAZG: At the film fest, I heard quite a few people refer to Adam as the "hottest" Frankenstein monster they had ever seen! Did you make a conscious decision to make the monster an attractive person who could walk the streets and not have people immediately run away from him?
LF: Yes, I asked Alex Breaux the actor to work out in order to articulate his physic. I wanted to draw attention to basic idea inherent in the story of a man made out of body parts by showing him nude and svelte like an alien creature. I wanted a repulsion / attraction from the audience. I cannot define any one thing I was going for, but I was after several aspects at once in the monster.
LAZG: I know that Depraved was truly a low-budget indie film. But when watching it, it certainly doesn't look low budget! How were you able to get the film to look so high quality?
LF: I believe that with careful planning and the assembling of a smart, like-minded team, you can produce results beyond the budget. That is the mantra at Glass Eye Pix.
LAZG: How long did you take to shoot it? Were you in New York?

LF: I think we shot 24 days. We shot the film in New York, mostly in a walk-up studio on the second floor in Gowanus, Brooklyn.
LAZG: This film is about loneliness, relationships, alienation, and what we learn from other people for starters, correct? Can you talk about that? Is there another theme in it I didn't mention?
LF: Those are the themes for sure. And the theme of parenting is in there. And how we treat our vets. And how capitalism corrupts, and how cynicism is toxic. And it's about the brain and memory. There are a lot of ideas in there, along with the main themes.
LAZG: Adam starts out so innocent, but just like a toddler, wants what others around him have. Is this a case of Nature vs Nurture? Henry refers to himself at one point, as a bad parent.
LF: It's about Nature vs Nurture in the sense that it asks what is innate in a person and what comes about from the influence of others. Because we know who Adam was before he was created, we are aware that traits like being good at racket sports and scratching your head when you are nervous translate to the next body. That's "Nature". But Adam's corruption comes from the vibes he's getting from those who are "nurturing" him. Anyway, that's how it plays in the film. A lofty topic like Nature Nurture cannot be settled in a fiction film; the idea is to raise these themes and stimulate further thought.
LAZG: You showed us the bad side, or the depravity as it were, and the good side of humanity. I think most viewers will empathize with both Henry and Adam, and that's pretty cool. How did you accomplish that?
LF: I mostly just thought about what would make a person make a man out of body parts in a Brooklyn loft. And I thought about a surgeon from all the unjust wars we've been fighting in the Mideast. And I thought that might be where a Mad Doctor might come from nowadays. I felt like Henry was a victim of sorts, trying to do the right thing, but very deluded. And then his asshole friend takes advantage of his brilliance and vulnerability and poisons the impulse for good in this misguided experiment.
LAZG: The colors that showed thoughts and emotions were amazing. It's the kind of thing you see when you close your eyes at night. What did you want the audience to understand from that?
LF: I like that you mention that. I'm just like a kid. When I close my eyes, I try to see what those shapes and colors are. I felt like you never see that in movies. In fact, no one ever talks about that. They are called Phosphenes. It was fun researching all that stuff, stuff about the brain and perception. It's not all in the film literally. But it influenced my thinking and the imagery that resulted.
LAZG: If Henry had such bad PTSD, why would he want to bring something so wrong into the world? Was it because of what he did while in the military? It's obvious he came back a different and damaged person after the war.
LF: I think if you have PTSD, you aren't seeing the world correctly anymore. Henry is making bad choices; emotional and erratic choices. I think he came back from the war with intense guilt that he couldn't save everyone on the battlefield. He has almost a Christ complex thinking he can fix everything by cheating death — standard Frankenstein-story logic, but with a contemporary context.
LAZG: As a contemporary tale with cellphones and pharmaceuticals, what was the message about our culture that you wanted to share with the audience?
LF: Well, I didn't have a checklist. There were just things I wanted to explore about the problems in modern life that all seem connected in some way. We have surrendered our spiritual and tactile lives to technology in the name of convenience.
LAZG: We are left wondering what happens to Adam as he runs off into the park. It was such a sad moment. Could there be a sequel to answer that question?
LF: I have a sequel in mind. In fact, I have a television series in mind. But I doubt I'd get the funding.
LAZG: A sequel would be fantastic, as would a TV series!!! I hope it happens, Larry! Where and when will people be able to see Depraved? DVD/Blu-ray, VOD, Digital?
LF: DEPRAVED comes to select theaters on September 13. VOD and Blu-ray to follow!
LAZG: What's coming up next for you?
LF: I'm producing a few things right now. Then I hope to direct again soon. I'm writing and scheming.
Biff Bam Pop!
Tim Murr, 3/21/2019
2018 marked the 200th anniversary of the publication of Mary Shelley's Frankenstein or The Modern Prometheus. It was also when Larry Fessenden put his adaptation of the classic work, Depraved, into production. Five years after the book first hit the stands, the first adaptation hit the stage. It was also the year that Shelley's name actually appeared on the book, as it was originally published anonymously. Since then, it has been constantly adapted and reinterpreted by scores of artists. Frankenstein has been adapted faithfully as a tragic horror story, the science fiction angle has been played up and played out. It has been infused with gore and terror, parodied, softened for children's consumption, re-imagined across a wide array of times and places. It has been made sexy, and repulsive, but few have had the ability to break the heart of a viewer so beautifully as Fessenden's Depraved.
Depraved moves the story to modern-day Brooklyn, beginning first with Alex (Owen Campbell) and Lucy (Chloe Levine), fresh out of college, moving in together, and beginning their life. After a little fight, Alex is on his way out. They have a sort of awkward make up and he says, "We always have tomorrow."
"When he leaves the girl at the beginning," says Fessenden, "he says, 'we always have tomorrow.' And that's one of my favorite ideas, you actually can't be sure of that, so every day is precious. Then he goes out and gets murdered and that haunts him through the whole movie."
This is a Frankenstein film, so it's no spoiler to tell you Alex wakes up a blank slate with a strange face (played in monster form by Alex Breaux). He meets Henry (David Call), his creator/father. Henry was a combat field surgeon who faced down death and tragedy but had a breakthrough on the battlefield when he actually defeated death. He came home and shared his secret discovery with a college buddy named Polidori (Joshua Leonard), who worked in pharmaceuticals. Together they set out on this journey, which led to the walking pile of scars they built. It's left to Henry to name his creation, Adam, and to try to exercise his brain, building him up from a baby primate to a facsimile of a human man. And again, this is a Frankenstein film so it's no spoiler to tell you tragedy ensues.
Breaux embodies the monster so well you will forget he's acting. He can swing between gentle giant to terrifying beast with the naturalness of a lounging panther that suddenly takes down some passing prey. Playing against Call and Leonard, they create an interesting look into the damaged male psyche. The contrast is the women in their lives, Henry's estranged wife, Liz (Ana Kayne) and Polidori's wife Georgina (Maria Dizzia). While the two women are each devoted to their man's cause, Liz is an empathetic soul who's as scared for what the world might do to Adam as she is of what Adam might do to Henry. Georgina possesses a cold pragmatism, backing her husband's play, no matter how dark the path gets, as long as it serves her.
Fessenden builds upon the bones of Shelley's seminal work, hitting familiar beats, but usually with a twist. References to other Frankenstein films are there, but the director of such indie masterpieces as Habit, Wendigo, and The Last Winter brings gravity, empathy, and soul to the tale rarely seen in even big studio productions. Mary Shelley created Frankenstein, but this is Fessenden's Frankenstein and he makes it his own the way Johnny Cash took Nine Inch Nails' "Hurt" and left an indelible mark on the song. He made it a Johnny Cash song. And like that version of "Hurt," Fessenden creates a weathered, world-weary, haunting and beautiful masterwork that is, ahem, alive.
It was an honor to get on the phone this week with The Fess himself, ahead of Depraved's debut at What The?!? Fest Wednesday night. It was just announced that Glass Eye Pix will be partnering with Yellow Veil Pictures for distribution. I can't stress enough, if Depraved plays near you, don't sleep on it. If it doesn't, buy the Blu-ray. Larry tells me they shot a great behind the scenes doc for an eventual release and I can't wait to add it to my library, because I know this is a film I'm going to watch again and again.
Tim: Where does your love of Frankenstein begin?
Larry: It was the movies which I do remember watching, and by that, I mean the black and white films from Universal. Not only the three films with Karloff but even with Lugosi playing the monster in Frankenstein Meets the Wolfman and Glenn Strange had a pretty cool look and the monster actually became more robotic and that was so terrifying to me as a child. I always felt the monster was going to come into my bedroom at night. And then I bought all the toys and models. To this day, I'm still entranced by the image of the flat-top monster. Of course, then you move on to all the different versions; Christopher Lee, Robert DeNiro. Which is amazing because I love Robert DeNiro. I don't think that's a great movie, but I always love the story being told, just like your mother singing a lullaby, no matter the version, there's something to it. I was very influenced by a weird movie, a TV movie Frankenstein; The True Story with Michael Sarrazin as the monster and that's a very, very weird one because he's very handsome and then he starts to decay. And there's a little of that in my film. Not the decay so much, but that he presents fairly normal at first. So many great versions. Even now, they're still making great versions. Penny Dreadful had some cool Frankenstein stuff. Yea, life long affection for it. But at its core is this beautiful origin story that was written by this eighteen-year-old girl, suffering from, obviously, her overbearing husband and these dandies from that time, thinking they were so fancy. And she wrote one of the greatest stories ever put to paper. I think that's a fucking great story too.
Tim: The theme of fatherhood was, of course, heavy in the original novel, and Victor not being a good father to his creation, but with yours-you seem to have a lot more on your mind when it comes to fatherhood. Are you making a broader statement about how we raise our sons in this day and age?
Larry: Absolutely. I think that's really important and I used the idea of society being a father of sorts. In other words, the example we set in public discourse, in our history, that's why they go to the museum. But also, this is the slight change in my film: you have two fathers, the doctor who is driven to this by his genius and then he suffers from a certain remorse, and then the other guy, Polidori, named after the character from the same weekend that Frankenstein was written, that character is more of a modern villain. Sort of a corporate shill, who is trying to make money off of this experiment and who clearly had his own version of bad parenting. He says at one point, 'fathers aren't always there for you.' And you can tell he has a bitterness and he's grown up sort of wrong. I think that's the theme of the movie. It really does matter how we parent. And it's society's obligation and individual parent's obligation and it resonates throughout and you can damage someone to the point that they, in essence, become a monster. And the monster, Adam, in the movie becomes threatening when he's rejected. In that, it's just like the original, but I don't play up the physical revulsion, it's more the guilt and the PTSD Henry suffers. So it's a lot of the same themes but looked at with slightly new eyes.
Tim: Henry was always willing to play games or sit Adam down in front of a TV screen, but he never told him what he can and can't do with his dick.
Larry: Yes.
Tim: Kinda like the worst weekend dad.
Larry: Well look, to me, and I appreciate you bringing that up, you know at first he plays the games and you can tell he's bored and frustrated. The monster isn't quite as engaged as he'd like. That have that one moment with the music where they do sort of connect, but then you see Henry's aggression coming in. He's competitive and he's got his own problems and the monster feels it. And clearly Henry can't deal with this relationship and he hands the 'kid' an iPad and from there he lets the TV do the work and he's absent. He comes in and says, 'I'm sorry I wasn't here today,' and you realize he abandons his monster. Of course in the old story, he looks at the monster, he's grotesque, and he goes 'get away!' But it's this subtle way we abandon our children I want to explore here.
Tim: Getting to Polidori, before the halfway point, Henry and Adam are getting to know each other and Henry says, 'You probably think I named you Adam, because of the Bible, if you even remember the Bible, but that's not it at all.' It seemed like we're going to dispel the visual aspect of the story and focus on the existential dread, but then after we meet Polidori and he takes Adam out, instead of it being God with his creation, it's the Devil literally giving Adam The Big Apple. Am I reading too much into it?
Larry: Yea, exactly. You know there's an interesting moment about religion in the movie, is that the monster stares at a picture of Christ and he's completely drawn in and Polidori just walks by and, "Phbt." You realize that Polidori is a modern man, who is contemptuous of knowledge and spirituality. He's really about the money, the pharmaceuticals, and all this damage, but there this one moment when I really punch in on the Christ figure and show that the monster is somehow identifying with this image. I'm not saying my movie is religious, but one is drawn to that story no matter who you are, even if you don't know what's going on. And there is an image of Paradise Lost in the movie, where Liz asks him what books are you reading and I flash to it and you realize he has been reading it. As for Polidori, he's a villain. I didn't give him a cloven hoof, but he is the corrupting element. I think all those things play. I think that's why literature and the Bible are intertwined. These are our most important stories, it's not a matter of reading too much into it, it speaks to your access to what I've put out there. That's perfect.
Tim: Can you get into the story structure? The way you approached the adaptation?
Larry: In a way, it was my cage. I refused to change the structure because I love the subjectivity of life. And that was what it was about. That you're the monster for half the movie, but then you're the doctor and he's been through a lot himself. It's sort of like taking the story and switching it around in the middle of the film. It was just an experiment I wanted to try because I believe life is so subjective that you forget that someone is going through something really quite different. They're in the same story, but they're having a very different experience. I think that's valuable to be reminded of in life. And in the movie it's sort of a cool structural design, I thought.
Tim: I noticed the hand brace on Adam. Was Karloff your main point of reference for Breaux's look?
Larry: But I tried to touch on all of them. The white eye is from the Christopher Lee version, he has a dead eye. The actor's face reminded me of Karloff. He has a heavy brow and I just thought it's amazing that that comes out naturally through his physique. That was appealing to me. We were always referencing Karloff above all, but there are nods to some of the other designs from over the years. Obviously, the bald head is in a lot of the Hammer films and some of the recent ones, which is natural from the brain transplant. The scar on the back of the head, that's in some of the movies, because that's how you actually access the brain, you flop the skin over. Much affection for all the different versions. It was really amazing to do the scar scenes. It would take four or five hours to put that makeup on and slowly, thank goodness, we got clothes, which diminished the time.
Tim: What would be your desert island Frankenstein film? I'll give you two!
Larry: Yea, you have to give me two, because there's absolutely no question it's the first Frankenstein film. People mention Bride of Frankenstein, that it's the better movie, but I always thought the little bit of humor that was introduced did some disservice to the monster. Even the talking didn't appeal to me. I still like the makeup, but the fact is, Karloff was hungry and thin when he made the first version and you feel that. And you know the indented cheek is because he had a fake tooth in there and whatever else. So that's my favorite. I like, well, I liked it at the time, I don't know what I'd think of it now, but Frankenstein; the True Story and I don't know. It's never quite right. You almost can't have this conversation without bringing up Young Frankenstein. Then there's Abbott and Costello Meet Frankenstein. They're all interesting. Then you can get into things like Ex Machina, of course, they do make Frankenstein movies without the name. I think it's unbelievable how important the legacy of this one book is.
(Thank you, Larry, it was a pleasure!)
The Hollywood News
Kat Hughes, 3/21/2019
Larry Fessenden is one of the hardest working men in genre cinema. He runs his own production company Glass Eye Pix which has produced gems such as The Ranger, Most Beautiful Island, and Stake Land. But that isn't all, Fessenden also works as an actor, appearing in films like You're Next and We Are Still Here, a writer, being one half of the writing team on PS4 BAFTA winning game Until Dawn, and a director of films including Wendigo and Habit.
His latest project Depraved sees him equally busy as he works as director, writer, producer, and editor. The film is a modern retelling of Mary Shelley's classic Frankenstein in which a young man Alex wakes up to find himself the brain in a reanimated creature known as Adam. Brought back to life by ex-forces medic Henry, Adam must learn to navigate the frightening world around him. Depraved gets its world premiere at What the Fest?! in New York and is sure to get people talking, it's easily an equal to Shelley's novel, and is simply brilliant. Given how much we enjoyed it, we were thrilled when we got to sit down with Larry ahead of the screening.
The film deals with parenthood. Being a new first-time mother, the film really resonated with me.
Well I'm the parent of one child, and I do believe it's a very significant activity. I think a lot of my sensibilities were involved in that. It's funny, a lot of my movies have that element in them. Before I had a kid, I made a movie about a seven year old and the family around him. It's just somehow very important, the father figures around you. In my family, my parents are very sensible and kind and stayed together, so it wasn't coming from drama. Maybe it was because I appreciated what it looks like. I see so many people who are racked with despair over their parents. You realise how intrusive the parent can be in the child's forming. That was part of my thinking.
Depraved was filming during the 200th anniversary of the Frankensteinnovel, what do you think it is about this story that still is so relevant?
Well it's just an incredibly iconic story about a lot of important things. Of course the old eighteen hundred version is the question of playing God, and our technologies are getting away from us, and that's still relevant today. Look at our communication technologies, they are actually causing tremendous harm. It's a fantastic new object in our lives, but do we actually know how to handle it? I think there's always that anxiety and that's what a horror movie does, is express anxiety in a creative way.
Then there's the idea of being an outsider. When you see the movie from the monster's point of view, which is how I start the film, you realise how alienating life is. Waking up in someone else's body, which is how we all sort of feel. Also the difference between the physical and the mental, and how they are very much related. That's why I have so much brain imagery. I just try to remind everyone that we're just physical creatures and yet we have these high aspirations towards art as represented in the museum, and towards lust as represented in the strip club. So all these things at once, and then we're looking for direction and we turn to our father figures. In this case, they're both narcissistic, damaged people. You realise what a soup life is, trying to negotiate all these different threads.
You've been working on the project for a few years, what took so long getting it made – were you waiting for that 200th Birthday?
No (chuckles), I wish I'd gotten it out a year before, it would have been more en vogue, now it's almost passe. Look, you know there's many ways to make a film. You usually have a script and then you try to get it in front of a famous actor who will generate financing. I think that Frankenstein seems a little low-brow in a lot of people's minds and people weren't able to commit. No actor would do the part, and these are tricks of fate and whatever; my reputation wasn't enough to compel them and then admittedly I was raising a kid and I do have a stable of kids – people I work with, all the young filmmakers – and I try to produce their movies and that takes time. There's a lot of things. Guillermo Del Toro says 'the natural state of a film is not getting made', that's very profound. It's a real struggle. People don't understand. It a long time and actually eventually I just gave up on getting famous people. I had auditioned the monster and I really, really like Alex Breaux' sensibility and we decided to build the movie ourselves. I used my small crew of people, Jenn Wexler, the producer whose worked for me for years. We made it the old-fashioned way, my way, which is sort of DIY.
Typically the Frankenstein films either hone in on the creature being the 'monster', or the doctor being the 'monster', but in Depraved the lines are much more blurred. Was that the hook that got you into the story initially?
Yes, I mean that's my sensibility. I like to see what motivates the villain. I like to show that the hero isn't really all good. That's what I've done in all my films. It's really just finding nuance and a sense of reality in characters. When you're dealing with what I might just call a cliche like Frankenstein, or vampire movies, or anything of the horror tropes that I'm affectionate towards, I like to say, 'well what would it really be like?' 'how would this really play?' 'let's take away the cardboard cartoon character and let's insert a real person.' You'll see their villainy or their vulnerability, but you have more to chew on and relate to. Therefore you bring the story alive again.
The creature design is really impressive. Being an indie film, it won't have the same budget as a bigger film, how did you guys work to get that design?
Well naturally it was a priority. You can't make a Frankenstein film without being aware of your predecessors. To some degree that was the most important thing in the movie after some sort of script was there. I worked with Brian Spears and Peter Gerner, my two pals who we've done movies together for over a decade. It's funny, we didn't really have as much time as we would like. Even though it took ten years to put together, I only decided to make the film in like a month long from start date.
We wanted to approach it realistically. We looked at pictures of war veterans. This is also coming from the world of the Iraq war and all the Middle East activities that we've been ensnared in. We wanted to evoke real wounds and not try to create a creature that looked like the beloved Karloff version. Someone who could walk amongst a crowd. I wanted to humanise the whole story and still have the glory of, there's a number of references in the make-up to different designs over the years from Christopher Lee, to Karloff to the De Niro. That was also motivating us. Always with me, it's form and content sort of playing off of each other.
As you mentioned there are little nods to previous versions of Frankenstein, but what does Alex bring to the role?
Well I had auditioned through a lot of people. Some would play him more like a monster, which is an understandable direction, but I really wanted to have… Alex was seen to be able to access a sense of confusion and trying very hard to connect. I think that gives a pathos to the role. The thing that was hard was we had to really track his development. It's really a story of adolescence. You're seeing a child grow from maybe a six year old to a twenty-five year old over the course of just two hours. We would very much say, 'this is when he's finding his teen years', 'now he's interested in going out and meeting women and trying to understand what that is all about.' Whereas in the beginning he's quite content playing games. That was the really exciting thing is, to work with Alex to track the development. Then in the end he has to be angry, but I always wanted to insist, not just a display of rage, but also a resignation as to that the world is bad or is going to do him harm, and that's how he reacts. These are all great things to discuss with an actor. You're talking about philosophy and psychology, and Alex was up for all of it. That's what makes for a great partnership in creating a character.
You worked on the film as writer, director, producer, editor, you have a little role in there – how do you manage all of those different jobs at once? 
Well I find film making completely immersive and although I deeply, deeply believe in collaboration, I also tend to see it all as one job. I mean you can't shoot a movie without thinking about the edit. Of course you can have someone sensible come in and tell you, 'you don't need this scene,' or 'this shot might go here', and I'm not opposed to that. I had many helpers on the script. Many people gave notes and advice. The shape was always the same, but many things came out of it. Polidori used to be older, almost like a mentor / teacher figure, and that changed. That was a wonderful development. Lots of things like that. But it was always the same shape because I wanted this passing of the baton structure. From the kid who becomes the brain, to the monster, to the doctor, to Polidori, back to the beginning with the girl. A kind of book-end vibe. Some things stay the same, but it's all very organic.
The colours of the movie, I would get colour swatches and talk to my production designer, 'I want this look', a lot of the props and objects are from my own house. I believe in this immersive three dimensional way of making movies. Especially when you're making cheap film, part of the point is that this isn't a corporate enterprise. This is actually very much from an individual. I do believe the cliche that the director is the last welcome dictator in the world. There is ONE vision, but everyone is welcome to participate. I also say that a good director steals from everybody from the set. Somebody has a good idea and you quickly make it your own (laughs), so it is a collaboration, but it's a hierarchy.
And you even stole some of your cast from previous films that you've produced as well.
Oh absolutely! Chloe Levinë, Owen Campbell and Addison Timlin, all fantastic comrades from previous movies, and of course Josh Leonard has been in a Glass Eye film. So the whole gang, and the DP's are from previous films, so it really was a family affair. I run my tiny, tiny, little company as a little community organisation so that's how we put this movie together after ten years trying to get Hollywood to help me. That's the reality of it all.
Stepping away from Depraved briefly, I have to ask if there are plans for any further games, or maybe even a film around Until Dawn?
A film? It's funny you mention it. We actually tried to do that almost right out of the gate, and we had the blessing of everybody, but it didn't happen so far. Graham [Reznic] and I are the writers, we work with Supermassive Games which made the game and they are fantastic. We actually made several subsequent games that don't fit directly in the model. The newest one is coming out – Man of Medan. That's the closest to Until Dawn you'll find because it's got a bunch of kids in a serious amount of trouble (laughs).
Netflix did the Black Mirror: Bandersnatch recently. There is an appetite for a chose your own adventure sort of film, so maybe now would be the time to push it back out there.
You're right. In fact, I'm gonna get off the line and I'm gonna go pitch it! You're absolutely right, that is a good reminder that we were going to make it a straight film, but maybe if we had a little more juice behind the pitch we could get a little further with it. That's interesting. I tell you, making that game was the most popular I've ever felt (laughs), never mind Frankenstein, we love video games.
Are there any plans to bring Depraved onto the UK festival circuit?
I certainly hope so. That's always the plan. I love going over across the pond even though you guys have to sort out your Brexit problems. But I would love to come over there and share it with everyone.
Frightfest turns twenty this year and that would be the perfect place to screen.
Tell Frightfest! (Laughs) Get all hands on deck!
Nightmarish Conjurings
Shannon McGrew, 3/21/2019
It's been six years since the creative genius that is Larry Fessenden has graced fans with a new film. A renowned horror auteur, with such films as Habit and Wendigo, many of us were excited when it was announced earlier last year that Fessenden would be directing and writing an upcoming horror film titled DEPRAVED, centering around a contemporary reimagining of Mary Shelley's timeless classic, Frankenstein.
For the World Premiere of DEPRAVED, which took place on March 13 as part of the What the Fest!? Film Festival, I had the chance to speak with Larry about his newest film. During our talk, we discussed everything from modernizing Frankenstein's monster, the effects of human depravity, and the commentary the film has on the state of the world.
Hi Larry, thank you so much for taking the time out to speak with me today. To start things off, can you tell us a little bit about your newest film, DEPRAVED?
Larry Fessenden: DEPRAVED is a modern take on Frankenstein, set in Gowanus, Brooklyn in the present day. A field surgeon suffering from PTSD is back from the wars in the Middle East and atones for losses on the battlefield by making a man out of body parts in a makeshift lab.
What inspired you to want to do a contemporary re-telling of Frankenstein? 
LF: I have always loved the iconic monster from years watching movies (the old Universal black and white films), reading comic books and fanzines, building models, drawing the monster, staring at posters and contemplating the themes of the story.
You touched on this a little, but there is a lot to unpack with this movie. On its first viewing, I found that the film was a commentary on how the world is today in regards to overprescribing medication, PTSD, war, etc. Can you elaborate on why you wanted to show that? 
LF: In order to update a classic tale in my view, you have to connect it to contemporary concerns and trends so you are able to revitalize the stale cliches of the story and give it a new vitality. I am hardly the first to do this. Frankenstein is perhaps the most re-imagined story out there, not just the adaptations but the greater riffs on the idea: everything from Robo-Cop, to Ex-Machina to Species and on and on, they are all Frankenstein stories. With bio-tech today, there are many parables to make about technology getting out of control. But I wanted to go back to the classic notion of a body sewn together with a brain implant and think about the way we'd have to supplement that with a cocktail of pharmaceuticals.
I loved how emotions were displayed through the use of colorful graphics. What was the reasoning behind that? 
LF: I wanted to show how the brain is an organ where our thoughts and emotions emanate from, all art and science and nature are connected in organic patterns: lightning looks like veins, which looks like tree branches and the aerial views of rivers and streams, all these systems are what makes up the world and it's all in the head. Emotions and memory all based in physical systems.
The film highlights the depravity of humans but also shines a light on the good. Did you enjoy playing with both of those themes? Are we to believe that the actions of Adam at the end of the film are due to how he sees humans behave around him? 
LF: Yes, the film charts the small psychic shocks that shape Adam and we see how the people around him and arbitrary events lead to his destiny and exile. It is an origin story of a monster, he is an outcast at the end. That is the strength of the story, you can see a whole life from innocence to corruption in a concentrated tale. In all my movies I examine how people behave, good and bad, villains and heroes and try to understand the psychology behind people's actions.
Lastly, what do you hope people take away from DEPRAVED after they see it? 
LF: You can't control how people take in art. The movie belongs to the viewer. Each audience member comes at the film from their own perspective. If you love Frankenstein, you will be looking to see if it honors the mythology you love; if you want a social parable you will judge it from that view. As a character study or work of cinema, how does it measure up? What I have tried to do is create a world that is immersive and allows for contemplation and ideas and emotions and color and sound to percolate into a satisfying whole.
Anthem Magazine
David Call & Larry Fessenden, 3/22/2019
This week, the Second Annual What the Fest!? arrived in New York City. The five-day showcase of genre films kicked off with the world premiere of Larry Fessenden's Depraved, which was shot on the 200th anniversary of Mary Shelley's Frankenstein. In Fessenden's contemporary take on the literary classic, the Vienna castle is now a Brooklyn loft and the reanimating lightening bolt a miracle drug that's not yet FDA approved, while the monster—still very much cobbled together from various body parts—is similarly on a profound quest to learn what it means to be human.
Depraved opens with a twentysomething couple, Alex (Owen Campbell) and Lucy (Chloë Levine), making love in their Brooklyn apartment and then immediately squabbling about their future plans together. Then the film abruptly plunges us into a far more frightening scenario with Alex getting stabbed in a frenzied attack while leaving Lucy's apartment. He wakes up in his new Frankenstein body with only his brain having made the transfer. This monster named Adam (now played by Alex Breaux) has been brought to life by Henry (David Call), a surgeon and war vet suffering from PTSD, and his accomplice Polidori (Joshua Leonard), a deviant who's out to cash in on their experiment. Henry is the "father" of the two, "raising" Adam by way of toy blocks, children's books, a ping-pong table, and a rubber ball—Adam's first word is "gravity." Polidori, the "uncle," has mostly nefarious intentions, taking Adam on a joyride to a strip club, introducing him to cocaine, and generally keeping him hooked on a cocktail of his so-called miracle drug, opioids and meth. But when Adam happens on secret videos documenting his reawakening in a Frankenstein body, he goes on a vengeful quest in search of meaning, which costs the lives of many around him.
Anthem joined Fessenden and Call at B Bar and Grill in Manhattan this week to eavesdrop on this exclusive 1-on-1 conversation and for our photo shoot before Depraved's premiere at IFC Center.
What The Fest!? runs from March 20-24. For more information, head over this way.
DAVID CALL: I guess I have to interview you.
LARRY FESSENDEN: Well, that's novel.
DAVID: It is. I haven't done this yet.
LARRY: I'm just gonna sit here—yes and no answers.
DAVID: We're gonna sit here and stare at each other. So you like horror movies, huh?
LARRY: [Laughs] This is where we met.
DAVID: This is where we met. This is almost the exact booth we were sitting in.
LARRY: This is where it all began.
DAVID: I guess that sort of brings me to, where did it begin for you with this?
LARRY: When I was a kid, I just always liked this movie Frankenstein. I read the book eventually. Of course, it's traditionally a bit of a disappointment for a horror geek because it's so much more a thoughtful book than you'd expect. Of course, as life goes on, you realize how profound it is and you learn that it was written by an 18-year-old girl. It really has an amazing legacy. But it all came from the early Universal Pictures and that creature designed by Jack Pierce with the flat head and the bolts—it's crazy. I always find it worth mining this story, and I wrote the Depraved story like 10 years ago. It was coming out of the current events and that's why there's the Middle East veteran aspect of it, and just the way technology and medicine has gotten more and more sophisticated. All of that intrigued me and seemed to play into all the themes. Then the loneliness, the monster, and all that. It's a rich soup.
DAVID: Yeah, the loneliness of the modern age and whatnot. Something that struck me while we were shooting and noticed when I saw the rough cut was that you have such a hodgepodge, unique mixture of cinematic language. You almost created your own in certain places, which is really exciting. What were some of the influences?
LARRY: My base instinct is to very much design every sequence based on, "Whose perspective is it from?" and "What is the emotional thing?" I ad nauseam refer to Hitchcock because he was very deliberate in his design. From there, the agenda was to tell it from the monster's point of view, so that sets up certain rules. Then of course halfway through the movie, we fracture it and it's then from Henry's point of view. It already had a very specific structure. It was sort of a passing of the baton. I think subjectivity is worth highlighting in this story because it really reminds you that everybody comes from their own specific place, especially if we think about politics now. Everyone's being influenced by their own news media of choice and so they have a very specific take on reality based on their influences. Our story is supposed to highlight that. Also, I'm telling a story about how the brain is really where it all starts, which is obviously from the Frankenstein story, and since you're making a Frankenstein movie, you wanna talk about the brain. Then we brought in all kinds of strange imagery. James Siewert did all these animations and you're sort of highlighting all that. I felt that the story could sustain all that. It's all about how you take in information. There's also imagery of art and books that he's read. It's about the whole enchilada, you know? It's about what it is to be alive. There's so much stimulus coming in. I felt the form of the movie could actually handle that because the story, in a way, is so simple and familiar.
DAVID: One of the things that I loved and drew me to it was the ways in which you sort of departed from other cinematic Frankensteins. I mean, how many have there been now?
LARRY: It must be dozens. Then there are ones like Frankenstein like Species and Robocop.
DAVID: When I read the book after we met, I was really taken aback with how lyrical it was and how you switched perspectives between the doctor and the monster. I thought our version sort of hewed the most closely to the book, even though it was modernized. Is that something you tried to do?
LARRY: I always say that I didn't re-read the book to write this script. I just internalized it over the years. But one thing that both Frankenstein and Dracula, the books, do—I think it was a trope of literature at the time—is that they tell the story through letters, which is so interesting. You realize it was a very modern idea that one thing is from the diary of the captain who discovers the doctor off in the wilderness and brings him home and then he tells his story. Then you build the monster and the monster tells his story. You keep going into these subjective worlds. In a funny way, the way we made the film, it is that kind of structure where you're first with the kid who then becomes the brain and then you're with the monster and then the doctor. It's kind of a tradition that's baked into the telling of the story and it was fun to find a modern way to do that.
DAVID: Why do you think no one has done that before?
LARRY: You could say that Frankenstein, the 1931 James Whale/Boris Karloff movie, established a certain trope that the monster is sad, but he's gonna be scary and he's gonna attack the town and the villagers, and then you're gonna get your torches and burn down the windmill. In a way, it was so potent that that's the way the story is told. I don't think people were dealing with identity and the way the brain works and some of the things that became interesting to me. There were two books that influenced me: one was about a person who'd had a stroke and how they could reconnect their brain [My Stroke of Insight by Jill Bolte Taylor]. You have that whole speech in the movie where you're going, "Synapses!" and all this stuff. The horror fans love that! [Laughs] Whatever. The other book was called On Call in Hell[by Richard Jadick], about a field surgeon that really advanced medicine in Iraq by making the triage portable. He would bring the hospital to the soldiers and we'd save a lot more people that way. So I just thought about that kind of medical genius and what he would maybe want to do when he came home and felt bad for himself. That was part of it.
DAVID: One of the things that struck me when I was reading the book is the parallel between the creation myth and the ways in which the doctor's plight is similar to that of an artist's or a filmmaker's in the sense that a film is realized into the world outside of your control. Did you feel a certain kinship?
LARRY: Well, everything is going to come back to that process. It is a creative process making a monster and making a film. Also, the thing I did add to the story was the idea of the jealousy between the two creators. In other words, you're the artist and Polidori is your financier. I think their squabbling is very much about an artistic dilemma: who owns the rights to it? My favorite line that Josh [Leonard] delivers is, "You couldn't have done this without me! I was in the room!" How many times have two writers, or a writer and a director, said to each other, "I came up with the cool part of the story!" I do think I wanted to capture that aspect. It is about creativity. The whole movie is about human enterprise and where it goes astray. I've done that in other movies where I suggest that the arts is the best way to express boundless ambition, as opposed to in a world where it's going to do harm. Keep ambition in the arts!
DAVID: One of my favorite sequences from the film—granted, I've yet to see the finished product, but from what I saw—
LARRY: Oh, that's been cut. [Laughs]
DAVID: The museum. Is that all still there?
LARRY: Of course.
DAVID: The Polidori character takes the monster to the Metropolitan Museum of Art and basically introduces him to art.
LARRY: The history of the world.
DAVID: The history of the world through art. I loved it because it seemed like the creature after that has got in touch with his more human instincts.
LARRY: Yes.
DAVID: And also became more of a pronounced individual.
LARRY: I really feel that's true. In the beginning, he's sort of like an infant. He's learning puzzles. I love the scene where you're sort of impatient with him, like many fathers that don't quite get their kid until they grow up and start to be more cognizant. Then we have the ping-pong where he's learning the idea of competition and all of that. But Polidori introduces him to, literally, the history of ideas and emotions and morality and so on. After that, he's kind of an adolescent. So the thing I liked about the story is that you get to sort of tell an entire lifetime of development in this one succinct allegory. Of course the sad thing is, once you've been educated, comes your awareness of duplicity and moral collapse and narcissism like everybody. Then things go terribly wrong, unfortunately. You learn that your parents are vulnerable. That's all in one little story.
DAVID: Much like an adolescent, the creature starts lashing out and disrespecting seniority.
LARRY: Goes to the titty bars! [Laughs]
DAVID: Yeah, yeah, yeah, yeah.
LARRY: As you would do.
DAVID: As you would do as a teenager exploring New York City.
LARRY: Exactly, and things go horribly wrong. His uncle gives him cocaine. It's a real shitshow.
DAVID: You grew up in New York. Did you always want to set the story here?
LARRY: When I was first talking about it, I called it my Rock 'n' Roll Frankenstein. I just pictured a bunch of badasses sitting around in a loft. It was always the conceit to set it in an everyday place. In those days, Brooklyn was more mysterious. I started thinking about this story in the early 2000s. The idea of Brooklyn—who knows whatgoes on in all those lofts? Now I can tell you what goes on there: drinking IPAs and Tweeting! [Laughs] In the old days, it was a little more mysterious and I loved the idea that somebody was building a creature somewhere.
DAVID: There are still some parts of Brooklyn where you could probably get away with that.
LARRY: We chose Gowanus, which is great because it has the most toxic stream in America.
DAVID: I could see a creature crawling out of that.
LARRY: Yeah, well, that's a whole other movie. In fact, I don't want to overplay because we didn't really use the canal enough.
DAVID: You could do a swamp thing.
LARRY: Oh, absolutely. Don't get me started. I'll do Creature from the Black Lagoon: Gowanus!
DAVID: You could turn that into a whole trilogy.
LARRY: Don't give out all of our ideas here! Holy shit.
DAVID: I know you produce an awful lot. Do you have another thing you wanna direct?
LARRY: What I mostly wanna do is direct. I've got two movies I'm trying to get financed and made, but then I really wanna go back to directing because it takes too long between projects. Part of it is that I get distracted and enthusiastic about producing, but it's not even my forte. I've had the luck to meet a lot of great filmmakers and try to usher them into the world, but it took me a long time to make Depraved and I was very happy to be doing that. That's my passion, not producing. The only reason I'm a producer is that I always wanna get everybody excited about their work, and help them find their vision and be truth to it. So I do find that it's mostly a mentorship or just sort of encouraging them. I'm not good with numbers. I hate dealing with agents.
DAVID: Paperwork.
LARRY: It's terrible. Thank god for the producers on Depraved: Chadd Harbold and Jenn Wexler.
DAVID: Who are awesome.
LARRY: Liz Astor… I'm very lucky to have that kind of support system. So yes, I'll be directing more. As for what, I'm always secretive until it's really happening.
DAVID: That's probably a good idea.
LARRY: You don't wanna be too huffy puffy and then it never happens. Good lord.
DAVID: [Laughs]
LARRY: My most famous movie never got made. The Orphanage, a remake of a real movie.
DAVID: Is that dead?
LARRY: Well, it's still on IMDB. That's the point. You can't erase these things anymore. But that was a great experience. I wrote with Guillermo [del Toro]. As I say, onto the next thing.
DAVID: You've been doing this for a long time. I'm hopefully gonna be directing my first feature in the next year.
LARRY: Congrats.
DAVID: Thanks. Is there anything you learned on this that you hadn't learned previously? Also, is there anything you'd like to impart onto me?
LARRY: No. It's just the greatest privilege to make a movie and to get the team, you know? You really want a team that's making the same movie with you and understands the scale that you're able to work at. That was sort of my big thing. I tried to make a movie on a bigger budget for a long time and you need name actors to do that. I got good actors instead. It really is true that, as long as everybody's making the same movie, you can be so creative and get the shots you dream of. In a weird way, there was no compromise on Depraved, but on the other hand, certain things could've been done differently. You really have to not fight that aspect. You have to embrace what you have. You're gonna shoot in the Northwest?
DAVID: Yeah.
LARRY: That's incredible.
DAVID: You shot back there before.
LARRY: Most of all, you have to work with what you have. I always say, let fate be one of your partners, then your limitations become your strength. That's really the pep talk I give because you can sit around and moan and groan that you don't have enough time. The funny thing is, even the big movies—Scorsese never had enough time to do Silence. It took him 20 years to get it made.
DAVID: And I'm sure there's still stuff that he wishes he could've done.
LARRY: Oh yeah. Film is always gonna haunt you and there's always something that you might've done differently, but you have to be in the moment. Then it becomes thrilling and you're riding a wave. You just want good partners who understand the mission and then it's a blast. It is what we had with Depraved. I felt like everybody was in it to win it.
DAVID: When you feel like you're all playing on the same team, it's a much more enjoyable process, even when things are going badly. Having worked on a few bigger-budget things, it just gets so demoralizing so quickly when it feels like most of the people are not there for any reason other than to get the paycheck.
LARRY: That's no way to make art. If you care about what you're doing, especially if it's gonna be your script, you realize you really want everyone to bring their passion and their A game. Then the budget isn't the point. It's about the amazing discoveries you make with every detail, every shot, and every acting choice. It's fantastic. It couldn't be better. It's such a privilege. I made this movie on a raft on a lake with a giant rubber fish and some kids on a boat, and whenever the crew would complain, I was like, "You know—people your age are in Iraq right now."
DAVID: [Laughs]
LARRY: "There are people digging trenches. They're fighting. You should be just having the best time." That's the thing about making movies.
DAVID: I completely agree.
LARRY: That's all we've got.
MOVIEFREAK
Sara Michelle Fetters, 9/18/2019
Depraved Monster Magic
Larry Fessenden on Frankenstein, video stores, Milicent Patrick, damaging the patriarchy, Get Out, feminist filmmaking and the enduring strength of human decency
Back in college I used to manage a small neighborhood Seattle video store. While we'd never be able to compete with any of the chains (i.e. Blockbuster) or have the same sort of massively extensive library as Scarecrow Video (now a nonprofit boasting the world's largest cinematic inventory of more than 130,000 films) our little shop still managed to hold its own. I made it a point to bring in as many timeless classics, independent curiosities and international titles as our budget would allow, and as such we generated a sizeable following of dedicated renters who helped us make sure we remained financially afloat.
What does this have to do with vaunted indie horror auteur Larry Fessenden and his latest bag of grisly, character-driven tricks Depraved? During the early 2000s two of my go-to off the beaten path genre offerings I'd constantly recommend to people looking for something unsettlingly different were the filmmakers grungy 1995 vampire shocker Habit and his austere 2001 minimalistic monster flick Wendigo. While not for all tastes, I usually knew just exactly who to suggest these creepy cult favorites to, and more often than not renters would return each film excitedly wanting to discuss their favorite scenes and moments.
"Oh, my God," exclaims an excited Fessenden. "That's fantastic. It's so great to hear and I really appreciate it. I'm so sentimental about video stores. It used to be where I would go if I had writer's block or just wanted to get out of the house. I'd go to King's Video in New York City and just wander the aisles and drink in the whole history of cinema without having to spend a dime."
I was chatting with the filmmaker over the phone about Depraved, his marvelous 21st century take Mary Shelley's Frankenstein story. In this version of the tale, Adam (Alex Breaux) wakes up with no memory of who he is, why his body is covered in several strange, gruesome scars or where it is he's currently living. Turns out, he's in a secluded New York City loft, and he is there with doctor, scientist and former Army medic Henry (David Call). The doctor has been treating Adam, and in a few short months he teaches his patient how to speak, helps him regain his strength and slowly nurses him to something reasonably close to full health. This treatment is funded by wealthy pharmaceutical businessman Polidori (Joshua Leonard), a selfish egotist and libertine who treats Adam more as a piece of property than he does a flesh and blood human being.
The reason our video store conversation mattered was in large part because home video is a big reason Fessenden currently has the career he does now. Films like Habit and Wendigo, while given minor theatrical releases, truly found their audiences thanks in large part to being readily available for rental at those stores. "Video stores were such a great thing to have in your local neighborhood," muses the filmmaker. "They really helped make my career. My films didn't necessarily get the wide theatrical release or all of the attention that they maybe deserved. Yet they grew, especially in the case of Habit, these large cult followings because people found them at their various local video stores.
"I eventually got a good indie distributor, Fox Lorber, and Habit just seemed to make it out there. It was in Blockbuster. It was in the local mom and pop store. It was everywhere, and that was fun, which is funny because I hated the cover. I didn't know why they put me on the cover instead of the girl, the vampire lady. But in the end, now I'm very fond of it [the cover] because it's just my big-ass face all smeared green. People would rent that movie in large part because of my green big-ass face. How can you not love that?
In the future, the kids that ended up working with me and becoming my comrades? It's all because they had picked up those videos in Maryland when they were literally high schoolers. It's a great legacy."
Fessenden pauses for a moment before continuing. "You'll not discover my films now in the streaming environment," he states winsomely. "You have to really look for them, and I think that's unfortunate. We've lost something for sure."
Not that the filmmaker's works aren't available on Blu-ray. Four of his most popular films, No Telling, Habit, Wendigo and The Last Winter, got their own four-disc collection chockfull of special features from Shout! Factory genre label Scream! Factory in 2015. "I made that happen," he laughs proudly. "Over the years, I got it so that IFC owned all my films. I then took them to Shout! Factory and said, don't you think that I should have a box set? The funny thing is that now IFC works with Shout! Factory on all their releases. So I, kind of inadvertently, but also kind of intentionally, set up a relationship that's worked for both companies.
"To be honest, I was determined to sell Depraved to IFC. I went through sort of a very circuitous route so this could potentially happen, but eventually they bought it. So now all my movies are still under one roof and maybe, just maybe, I'll have another box set collection sometime in the near future."
As for Depraved, it's no secret this is a project Fessenden has been intermittently been working on for over 15 years. "I found a one-page summary of the movie on the computer from December 2, 2003," he says nonchalantly. "I think that's how far back it goes, which doesn't mean I tried every day for the next 16 years to get the film made. I didn't. But I did work on it on and off. I had a lot of distractions, and that's one of my problems, but it was always a story I was interested in seeing get made.
"I think one of the primary problems I was having was that I was trying to cast it like a more significant film with a movie star. That it would be interesting to see a star in a lower budget, down-and-dirty modern Frankenstein story. Had I gone that route it also would have led to more significant financing. But it never worked out.
"So, after about ten years, I decided to make the film with the people I was currently working with. I've been producing very low-budget movies and getting a lot of careers underway, and I had a great crew of talented, dedicated artisans available to me. I just said to them all, guys, let's do my movie now because I can't wait any longer for the industry to pay me some attention."
I can hear his grin through the phone as he makes that last statement, a hearty mischievous chuckle escaping his lips. This makes it clear just how much making this film meant to Fessenden. Even more importantly, it also hammers home just how essential it is he finds Mary Shelley's source material and just how timeless a story he believes her Frankenstein to be.
"It's one of the great pieces of literature," he proclaims emphatically. "We missed the 200th anniversary by a year. I mean, technically I made it during the anniversary, and that's maybe even more poignant. But in any case, I do sort of wish I had made Depraved a year prior so it would have been released on that anniversary. You can't have everything, I guess.
"It's funny. A lot of people now realize that Frankenstein was written by a young woman, but because of that anniversary a number of people now know more about the origin story. It really is amazing, especially in the #MeToo years to think about the insight Shelley had in writing her book and the condescension she had to deal with from the people who published and read it. Everybody thought her fantastic husband had written it. To disprove them and prove she wrote it herself she came up with the cover story that she came up with the tale in a dream because no one would believe that a woman would be able to just have this incredible flight of imagination. It would have to have been like sort of handed to her from the heavens or something. In some ways all of that is such a great origin to this fantastic story, a story that can now never be taken away from Mary Shelley. It's hers, and it always will be."
For his take on the material, Fessenden felt the key to making the story work for the modern age was to tell things almost entirely from the creature's point of view. Adam is the central figure of the tale and it is via his eyes that viewers obtain a full understanding of the world he has awoken in and the people, primarily Henry (his creator) and Polidori (his financier), whom he ends up interacting with. "I wanted to tell the story from the monster's point of view because we always see him as an 'other,'" explains the director. "Even if he's sympathetic all the way back to Karloff, and you can see that he's in agony and feels alone, you still see him as a monster and as a strange aberration. I thought, what would it be like to wake up and be the monster?
"We can all relate to feeling like an outsider. I would say that almost every kid growing up they feel like they're being bullied or misunderstood, and that's becoming more and more acute in the conversations we're having nowadays with identity politics and all that goes along with that. I wanted to explore that along with the bewilderment of life, which I think is something we all feel, and would be acute if you just woke up in full adult body and didn't know what had brought you here. On top of that then you are haunted by these memories of a life you don't remember ever actually living. How terrifying would that be?"
One of the primary changes to Shelley's story deals with how Henry and Polidori end up with Adam's brain. Unlike a diseased or damaged brain, their creature gets a healthy one courtesy of a young, unwilling donor. "It's so traumatic, isn't it?" asks Fessenden. "It's so profound. So sad. I love the moment where this young kid played by Owen Campbell says, 'I'm just going to leave, but don't worry. We've got tomorrow.' And it's the story about maybe you don't have tomorrow and how terrifying that is.
"That's one of the things that draws me to horror, this kind of gentle reminder to the viewer that you don't know what's in store and life is very precious. It's really a movie about that. He goes out only to wake up in this bewildering place which just so happens to be the body of the creature, Adam. He can't figure out who he is but he knows he loved this other person, he's just not initially sure who that person was or if she even existed in the first place. Was she just some he made up? Was she a fantasy? He doesn't know, mainly because he doesn't know who he is himself. It's all fragmented, but he's determined to figure that out.
Then the tragedy of being the monster happens. Through a series of events he ends up killing [someone], and in that moment he becomes a monster. He can never go back. He can never join society. He's become corrupted by Henry and Polidori, been corrupted because of so many of the circumstances that surround him. It's such an important part of Mary Shelley's story, and seeing that happen through the eyes of the creature, experiencing it from his point of view, that was vital."
By shifting the focus as he does, this allows Fessenden to play a little more with the Dr. Frankenstein character, in this instance Henry, with a bit more playfully complicated ingenuity than is typically the case with most adaptations of Shelley's source material. "I feel that you slowly see that Henry is somewhat unhinged and incapable of providing a nurturing environment," proclaims the filmmaker. "He's filled with his own anger. Even in the ping-pong game, you see him snap and [Adam] gets an understanding of aggression and what that looks like. This slowly creeps into his consciousness.
"Maybe this will be too subtle for some tastes. But this was always my idea. I wanted to show the little tiny psychological shocks that shape us and make us feel damaged and confused. I wanted to show why it's often so hard to come out okay. By telling the story through the creature's eyes I could then play with Henry's motivations and character a bit more creatively than I could have had I structured things from his point of view. Henry is the father figure here, and sometimes the lesson we learn from our father figures isn't always a good one."
These subtly shifting cracks in the human condition, these small emotional fissures that send people down complex paths where wrong looks right and attempting to do good can inadvertently lead to a more insidiously poisonous evil, these have been constants throughout Fessenden's entire career. From Habit to Wendigo to The Last Winter to even his prior feature, 2013's misbegotten giant man-eating fish creature feature Beneath, these thoughts have always been something the writer/director has consistently marinated upon. "I love that word," he says with a touch of a mischievous whimsy. "Marinate. And I agree. These are themes that interest me.
"I love these great old stories. I'm sitting in my little home office and I'm looking at pictures of Frankenstein and Wolfman and the Creature. I love these aesthetically, these creatures that sort of represent something. But it is what is underneath that I find so fascinating. They're all stories about our damaged nature and the psychological problems that we bring to our lives. If you see that as scary, then you understand them. These creatures are us.
"I always say I make sad horror movies. I'm sort of aware of the melancholy of life: what's precious, what is fleeting and how susceptible we are to corruption and despair. All those things."
As we sit and chat I'm reminded about the flood of emotions I had while reading Mallory O'Meara's superb The Lady from the Black Lagoon and how much of what Fessenden is talking about mirrors many of the themes that are explored in the author's biography of Milicent Patrick. She was the celebrated original designer of The Creature, the humanoid sea monster who lusts after Creature of the Black Lagoon actress Julie Adams. But her mark on history was erased, Universal's makeup department head Bud Westmore taking credit for Milicent's designs while making sure she never worked as an artist for a Hollywood studio ever again.
"It's such a fascinating story," says Fessenden. "Thank goodness for the book because it's such a cherished story for those of us who love horror, that The Creature was designed by a woman. But also it's such a sad story of the patriarchy just being everything that people hate about it. That Bud Westmore couldn't handle the fact that he had this wonderful and talented woman working for him. He could have spun this story and said, 'I mentored this woman.' But instead he had to crush her. It's really perplexing how people in power are so depraved, if I could use the word."
Which brings the conversation back to the filmmaker's movie. Henry and Polidori are the people in power. Not only do they end up working to crush Adam from living up to his potential, they also end up at one another's throats, each trying to show superiority over the other. "The crush Adam," explains Fessenden, "and in the process bring about all of the horror to come via their actions. But it's more than that. Clearly, Polidori can't stand that Henry's smart enough to have made this monster, and so he wants to constantly remind Henry that he should get some of the credit.
"I think I'm just interested in damaged psychologies that lead to terrible things. Like in Habit, it's the fact that the guy is obviously grieving and he can't seem to put his finger on why, so he starts insisting that this woman is a vampire to all his friends. They just walk away because they can't deal with somebody being that vulnerable. With Wendigo, no one wants to listen to the kid. They refuse to believe he knows what he's talking about. That he's afraid for valid reasons.
"And maybe that's what this movie is about, too. I don't make extreme movies. This isn't A Boy's Life, where you have the father bullying the kid and you go, that father's bullying the kid and it's despicable. It's much more subtle than that, because I think that's where you see that these shocks are still happening, where you're forced to look at them even in a much more so-called normal world. The world's despicability is often very subtle."
All of which has oftentimes placed Fessenden ahead of the societal curve. No Telling and Habit are insightful looks at masculine insecurity and rage, both films made decades before the term 'toxic masculinity' entered the everyday lexicon. The Last Winter is an examination of the effects of climate change upon the world but features a collection of characters working for an oil company who, even though many of them are scientists, refuse to believe the scientific facts in front of them until it's much too late. "I always used to joke that I make feminist films," laughs the filmmaker. "But what does that mean coming from an old white guy? I'm not sure it means anything.
"But I have always seen the plight of animals and Nature and these unappreciated, deeply-overlooked structural elements in society that are taken for granted by the patriarchy, all of which I feel suffers from their taking everything for granted and destroying the world. It creates rage. It creates horror.
"I'm not blind. I'm a white guy and by and large I've lived a privileged life. But I have a sensitivity for whatever reason to these injustices and that's really what my films are about. I like the marginalized people.
"This is why I love Get Out, because I always wanted to make a horror movie about what it feels like to be Black. What would it feel like at all times to feel that you have a target on your back in this society? And it's only gotten worse since Trumpy Trump. So much worse. But as an old white guy I also knew I wasn't the one to tell that story. So I love what [Jordan Peele] did with that movie. It's incredible."
Fessenden pauses for a moment as if in deep thought before he continues. "I really feel that's always been my mission," he states elegiac authority. "I want to please people, sure, but I also what to say to them, wake up! Look under the surface. Look how aggressive and violent our society is. It's just so anti-life, it lacks tenderness and nuance. We literally have to talk about things like this with monster stories because it's too delicate a topic.
"That's my thing with identity politics. We should have that conversation, but it shouldn't just be about standing up for your little tribe. It's for what is decent, and if it is about being decent then you can lift all people together, including the knuckle-draggers who support this jackass in the White House. You can bring them along, too, if they are willing to rise to the occasion and be decent."
Notes from the director, March 2019
I have always been deeply moved by the archetypes of horror, and have made it my mission to breathe new life into these stories by grounding them in our contemporary world. DEPRAVED is a modern interpretation of Mary Shelley's Frankenstein, shot on the 200th anniversary of the source material. I have been captivated by the iconic Monster since childhood, and the themes that draw me to the story remain vital. On a fundamental level, Frankenstein is a coming of age tale, in which a bewildered and innocent protagonist learns the harsh realities of the world. This story explores ideas  about parenthood, loneliness, memory, and the subtle psychological shocks that shape us as individuals.
Of course there are also themes about science and human hubris; the book, after all, was subtitled "The Modern Prometheus." The 1931 James Whale adaptation of the story introduced the idea of the brain transplant to explain the monster's behavior. In that telling, the hunchback Igor procures the brain of a criminal, rendering the monster "bad." But in DEPRAVED, we have met the character whose brain ends up in the monster and he isn't identifiably bad or violent. It is his circumstances throughout the film that turn him. I saw in this setup an opportunity to explore the theme of nature vs. nurture. Do our circumstances make us bad? Of course, beyond all that, the movie imagines the horrific implications of the question "what would it be like if you woke up a monster?"
A book called My Stroke of Insight by Jill Bolte Taylor in which a brain doctor (Jill herself) suffers a stroke, charts the many ways in which the brain can recover by re-wiring itself, yet certain traits can be dead forever, such as the ability to feel anxiety or conflict. I wanted the Monster in DEPRAVED to have a detached quality, an other-worldly quality; I imagined some of his brain might have died in the trauma of being harvested. Always I am looking for the relationship between behavior and brain science, between the physical and the metaphysical, a trick the author Oliver Sachs does so deftly in books like The Man who Mistook his Wife for a Hat.
Frankenstein in the story also deals with education and parenthood. In today's society, with narcissism, vitriol and lies celebrated in public life, we seem to have forgotten that the example we set matters to the health of our children and society. The film follows the monster's increased alienation from the two parental figures that created him, as he comes to learn of their weaknesses and blatant self-interest. Adam must break away from these two, as the next generation must…
In most versions of the story, the doctor is repulsed by his creature and rejects the thing he brought into this world. Since I don't deal as much with physical deformity in the portrayal of the monster, I focus on Henry's ambivalence about his responsibilities after proving he is capable of creating life. It seems we rarely anticipate the repercussions of scientific advancements; we simply pursue them regardless of consequence. And our wars leave collateral damage in their wake: veterans with PTSD, societies ravaged, environments wasted.
Structurally and thematically, I wanted to fracture the narrative by telling the story from different points of view. Cinema lends itself to the subjective point of view. The audience follows first Alex, then Adam, then Henry, then Polidori, then Lucy, like a baton being passed. Structure and point of view are essential tools of the filmmaker. I wanted to make a version of Frankenstein where we feel empathy for both the monster and his creator.
The ambition of DEPRAVED was to adapt a classic from the Western canon, to pay tribute and respond to one of the great icons of cinematic horror, to analyze where Western culture has succumbed to narcissism and collapse and to tell a personal story of being alienated simply by being conscious in an in different and arbitrary world. An existentialist's Frankenstein for contemporary times.
It seems to me that in this cultural moment we should remember what horror can do: represent the human experience not through specifics that inspire tribalism and social disconnect but through the metaphors and allegories which explore universal truths.
DAVID CALL, "Henry" – David Call is an actor and producer, known for Tiny Furniture (2010), James White (2015) and Gabriel (2014).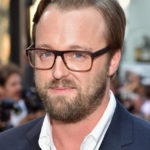 JOSHUA LEONARD, "Polidori" – A filmmaker, writer, and actor, Joshua Leonard has made an indelible mark on independent film and television throughout his career. He first came onto the scene in 1999 with lo-fi sensation The Blair Witch Project, perhaps one of the most talked about indie films of all time. As an actor, Leonard continues to work on projects that push the envelope, including 2009's Independent Spirit Award-winning Humpday, HBO's acclaimed series "Hung," "True Detective," and The Duplass Brothers' "Togetherness," in addition to roles in the films Higher Ground by Vera Farmiga and If I Stay by RJ Cutler. Leonard's directorial debut, The Youth in Us premiered at Sundance in 2005; he followed that with the doc, Beautiful Losers. He made his narrative feature debut with The Lie (Sundance 2011), a devilish morality tale adapted from a story by acclaimed author, T.C. Boyle, which Leonard co-wrote, directed and starred in. He recently wrapped production on his sophomore feature as a director, Behold My Heart, starring Marisa Tomei and Timothy Olyphant, based on a script that he co-wrote. In addition, he's developing a one-hour television series for EPIX entitled "Liberty," which he created and will EP alongside Cary Fukunaga.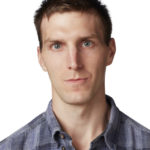 ALEX BREAUX, "Adam" – Alex Breaux started his college career at Harvard University where he was a wide receiver/punt returner for Harvard's varsity football team and two-time Ivy League champion. While still at Harvard, Breaux auditioned and was accepted into the Drama Division at The Juilliard School in New York City. In addition to acting, Breaux writes for film, television, and theatre.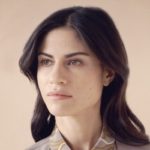 ANA KAYNE, "Liz" – Ana Kayne is an actress and writer, known for Another Earth (2011), The Creek When He Came Back (2016) and Uncertainty (2008).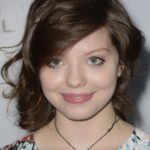 CHLOE LEVINE, "Lucy" – Chloe Levine is an award winning filmmaker and actress from New York with roles in The O.A. (2016-2019), The Ranger (2018), and many more.
OWEN CAMPBELL, "Alex" – Owen Campbell is an actor and director, known for As You Are (2016), Super Dark Times (2017) and The Miseducation of Cameron Post (2018).
ADDISON TIMLIN, "Shelly" – Addison Timlin is an American actress, best known for her roles as Jami Lerner in The Town That Dreaded Sundown (2014), and Colleen Lunsford in Little Sister (2016). She is also known for playing Sasha Bingham in Showtime's Californication (2011).
MARIA DIZZIA, "Georgina" – Maria Dizzia is an actress, known for Martha Marcy May Marlene (2011), True Story (2015) and While We're Young (2014).
ALICE BARRETT as Mrs. Beaufort
JAMES O'CONNOR as Mr. Beaufort
ZILONG PU as Mr. Ling
JAMES TAM as Mr. Zhang
NOAH LEGROS as Adam Soldier
ANDREW LASKY as Sam The Bartender
HOPE BLACKSTOCK as Officer Flores
 JOHN SPEREDAKOS as Officer Spano
 STEVE GARFANTI as Police Officer #1
KEITH LEONARD as Police Officer #2
 MICHAEL MEDEIROS as Police Officer #3
 HENRY JOHNSTON as Police Officer #4
STORMI MAYA as Strip club bartender
 HANNAH TOWNSEND as Exotic dancer #1
 REV LOVE as Exotic dancer #2
 JACK FESSENDEN as Eddie
 ASHLEY MORGAN BLOOM as Lucy Double
 COLIN VAN WYE as Polidori Double
 BELLA MAGGIO and JOEY MAGGIO as Child Singers
 JAMES LE GROS
TOBY HUSS
 TOMMY NOHILLY
 ANA ASENSIO
 RIGO GARAY
 JOHN SPEREDAKOS
as TV Voices.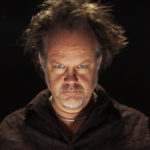 LARRY FESSENDEN, writer/director/producer/editor – Larry Fessenden, winner of the 1997 Someone to Watch Spirit Award, and nominee for the 2010 Piaget Spirit Award for producing, is the writer, director and editor of the award-winning art-horror trilogy HABIT (Nominated for 2 Spirit Awards), WENDIGO (Winner Best Film 2001 Woodstock Film Festival) and NO TELLING. His film, THE LAST WINTER (Nominated for a 2007 Gotham Award for best ensemble cast), premiered at the 2006 Toronto Film Festival. Fessenden directed SKIN AND BONES for NBC TV's horror anthology FEAR ITSELF and the feature film BENEATH for Chiller films. He wrote the screenplay with Guillermo del Toro of ORPHANAGE, an English language remake of the successful Spanish film EL ORFANATO. He is the writer, with Graham Reznick, of the hit Sony Playstation videogame UNTIL DAWN. Fessenden was awarded the 2007 Sitges Film Festival Maria Award for his work as a producer, actor and director in genre film, and he won the 2009 Golden Hammer Award for "being such an inspiring force in the industry." In 2011, Fessenden was inducted into the "Fangoria Hall of Fame" and was honored by the UK's Total Film as an Icon of Horror during the Frightfest Film Festival.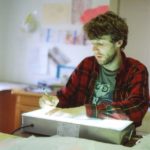 JAMES SIEWERT, cinematography – Known for his work on LIKE ME and THE RANGER. At the age of 13 James Siewert made his first film, in which the camera enters the main character's eye. Now at 26 he has directed 3 more films where camera enters various bodily orifices. Along the way certain useful skills were acquired: how to build stuff, how to light stuff, and how to narrowly avoid a psychotic break during a week of shooting overnights. His main goal in life is to be able to keep making weird movies that some people care about.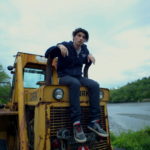 CHRIS SKOTCHDOPOLE, cinematography – A writer, director and producer living in New York City. He works with Glass Eye Pix, an independent production outfit lead by director Larry Fessenden. Skotchdopole most recently served as co-producer on Jenn Wexler's punk thriller, THE RANGER, starring Chloe Levine and Jeremy Holm. Previously, he worked as associate producer on Mickey Keating's DARLING (SXSW) and Rob Mockler's film LIKE ME (SXSW), starring Addison Timlin. He has produced several music videos and shorts for Glass Eye, including James Siewert's THE PAST INSIDE THE PRESENT (Slamdance, Flordia Film Festival, Fantastic Fest). THE EGG AND THE HATCHET is his first short since graduating from the School of Visual Arts in 2010. Chris is currently developing a feature with Larry Fessenden.
CHADD HARBOLD, producer – He is a producer and director, known for Block (2011), How to Be a Man (2013), George and the Vacuum (2015) and Long Nights Short Mornings (2016). He's produced numerous Glass Eye projects such as ONLY A SWITCH and SXSW 2017 winner MOST BEAUTIFUL ISLAND.
JENN WEXLER, producer –  Director of THE RANGER. Prior to that, she produced Michael Vincent's upcoming ONLY A SWITCH, Glenn McQuaid and Graham Reznick's segments for Chiller TV's CHILLING VISIONS: 5 STATES OF FEAR, and Larry Fessenden's segment of ABCs OF DEATH 2. She was Associate Producer on Fessenden's BENEATH as well as Glass Eye Pix's TALES FROM BEYOND THE PALE, and she served as Post-Production Coordinator on Ti West's THE SACRAMENT. Jenn started working in the genre at FEARnet, Sony & Lionsgate's former TV channel dedicated to horror, and she's directed short films that have played US and international horror fests. She is an IFP Narrative Labs Fellow.
WILL BATES, composer – Will Bates is an award-winning composer, multi-instrumentalist and founder of music production company Fall On Your Sword. He has composed original scores for a myriad of filmmakers including acclaimed directors Mike Cahill (Another Earth, I Origins), Alex Gibney (We Steal Secrets: The Story of Wikileaks, Steve Jobs: The Man in the Machine, Going Clear: Scientology and the Prison of Belief), and Matt Ross (28 Hotel Rooms).
Bates has recently scored a number of television series: SyFy's hit "The Magicians", Hulu's "The Path", "Chance" and "The Looming Tower", as well as NBC's "Rise". Current projects include "Sweetbitter" for Starz, and the upcoming George R.R. Martin series "Nightflyers" for Netflix.
As a solo artist and multi-instrumentalist, Bates has recorded and toured around the globe under the name of his own post-punk band The Rinse and has collaborated with Electric Six front-man Dick Valentine as The Evil Cowards. As a saxophonist, Bates has collaborated with legendary artists ranging from 60's icon Lulu to techno legend Marshall Jefferson. He has also worked with a similarly diverse bunch including Mike Rutherford, Roy Ayers and Morcheeba's Skye Edwards as a producer and composer. In 2007, Bates created the first of a series of videos under the name Fall On Your Sword. His videos quickly went viral on YouTube, racking up hits in the millions and an explosive FOYS live act soon followed. In 2009 Fall On Your Sword evolved into a music production company. Bates currently resides in Los Angeles and is celebrating the opening of Fall On Your Sword's new west coast studio.
co-producer – LIZZ ASTOR
executive producer
JOE SWANBERG
EDWIN LINKER
PETER GILBERT
co-executive producer – ANDREW MER
production design – APRIL LASKY 
costume design – SARA ELISABETH LOTT
special effects makeup and creature design
BRIAN SPEARS
PETER GERNER
ASHLEY K. THOMAS
visual effects and animation
JAMES SIEWERT
music
WILL BATES
music supervisors
TIM BICKFORD
MANDI COLLIER
casting
SIG DE MIGUEL
STEPHEN VINCENT
art director – NATALIE HOFFMAN 
2nd assistant director – LEO SWARTZ
assistant camera – JESSE LOCASCIO 
gaffer – BENJAMIN DUFF 
key grip – ABBEY KILLHEFFER 
swing – RIGO GARAY
sound mixer, boom op – ANDREY RADOVSKI  
set carpenter – TRAVIS DeVINE
assistant costume designer – ARIS BORDO
wardrobe supervisor – ALANNA GOODMAN
hair and makeup dept. head – ADELINA ATASHI 
stunt coordinator – COREY PIERNO
stunts
DYLAN HINTZ
JASON IANNACONE
MICHAEL VIOLA
production assistants
CAL ZITO
SYDNEY CLARA BRAFMAN
HENRY JOHNSTON
ZAC SWANNER
assistant editor
ROBERT MALONE
KYLE MUMFORD
bts videographer – JACK FESSENDEN
stills photographer – NELSON BAKERMAN
additional assistant directors
GABE GALVEZ
LEO SWARTZ
additional assistant camera – SAM WOOD
additional sound – ROBBIE KUSH