Blackout
LARRY FESSENDEN (2019 26 minutes, Audio Play, Performed Live)
Larry Fessenden, John Speredakos, Juan Carlos Hernandez, Teresa Kelsey, Caprice Benedetti, Matthew Stephen Huffman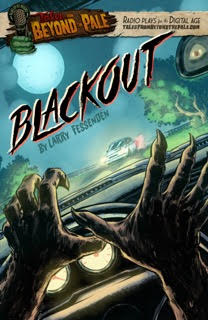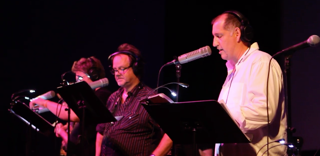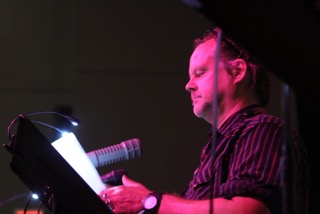 Performed live August 2nd 2019
Three nights under the spell of a full moon, Charles can't fathom the things he's done.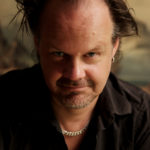 Larry Fessenden – Is the director of the art-horror films NO TELLING, HABIT, WENDIGO, THE LAST WINTER and BENEATH. He is a producer on dozens of projects in and out of the horror genre including STAKE LAND, THE HOUSE OF THE DEVIL, I SELL THE DEAD, THE COMEDY, and WENDY AND LUCY as well as the audio series TALES FROM BEYOND THE PALE, created with the mad Irishman Glenn McQuaid. Fessenden has operated Glass Eye Pix since 1985 with the mission of supporting individual voices in the arts.
John Speredakos – John has done numerous collaborations with Larry Fessenden and Glass Eye Pix, having appeared in DARLING, BITTER FEAST, I SELL THE DEAD, WENDIGO, Ti West's HOUSE OF THE DEVIL, THE ROOST, THE INNKEEPERS, briefly in Larry's THE LAST WINTER, and has been casted for his voice talents on all 3 seasons of TALES FROM BEYOND THE PALE. Other film work includes INSIDE MAN (dir. Spike Lee), CAYMAN WENT, FANTASTIC FOUR, RULES OF ENGAGEMENT (dir. William Friedkin), SCHOOL TIES, JERSEY GIRL, TOWN DIARY, and THE TRADE. John plays a starring role in the indie film UNCONSCIOUS, directed by Brad Wigor.
Juan Carlos Hernandez
Teresa Kelsey
Caprice Benedetti
Matthew Stephen Huffman
Writer/Director: Larry Fessenden
Foley: Chris Skotchdopole
Foley: Ben Duff
Foley: Tessa Price
Guitar: Jack Fessenden