meteoritic has the skinny on Until Dawn: Rush of Blood, out on Thursday, 13 October!
"Until Dawn: Rush of Blood may be a brief and silly spin-off, something far removed from 2015's fantastic adventure game, but it's the most fun I've had with a virtual reality game to date, and it's just a brilliantly entertaining pop horror experience with enjoyable shooty-bang-bang combat."
—The Jimquisition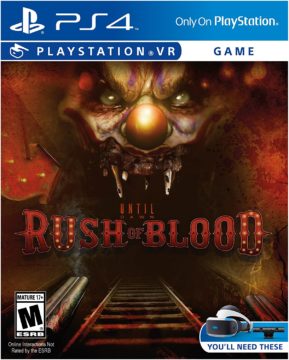 Written by Graham Reznick and Larry Fessenden for Supermassive Games, RUSH OF BLOOD features Fessenden as the mad Carnival barker in this crazy thrill-ride shoot 'em up. Take the ride if you dare.