Hollywood on the Hudson with Film Director, Larry Fessenden
Larry Fessenden is an actor and producer and the director of the art-horror films, No Telling, Habit, Wendigo, and The Last Winter, which is in the permanent collection of the Museum of Modern Art. He was the winner of 1997's Some to Watch Spirit Award and nominee for the 2010 Piaget Spirit Award for producing.  Fessenden founded and has operated New York-based Glass Eye Pix since 1985.
As part of our Hollywood on the Hudson series, we sat down in Larry Fessenden's barn with Woodstock Film Festival Co-Founder and Artistic Director, Meira Blaustein, to discuss the value of film festivals, the versatility of the Hudson Valley as a filming location, and what selling out actually means.
Read the Full Interview at INSIDE + OUT
HOLLYWOOD ON THE HUDSON
With Larry Fessenden, Director, Producer, Writer, Actor
Hosted by Meira Blaustein, Co-Founder, Executive & Artistic Director Woodstock Film Festival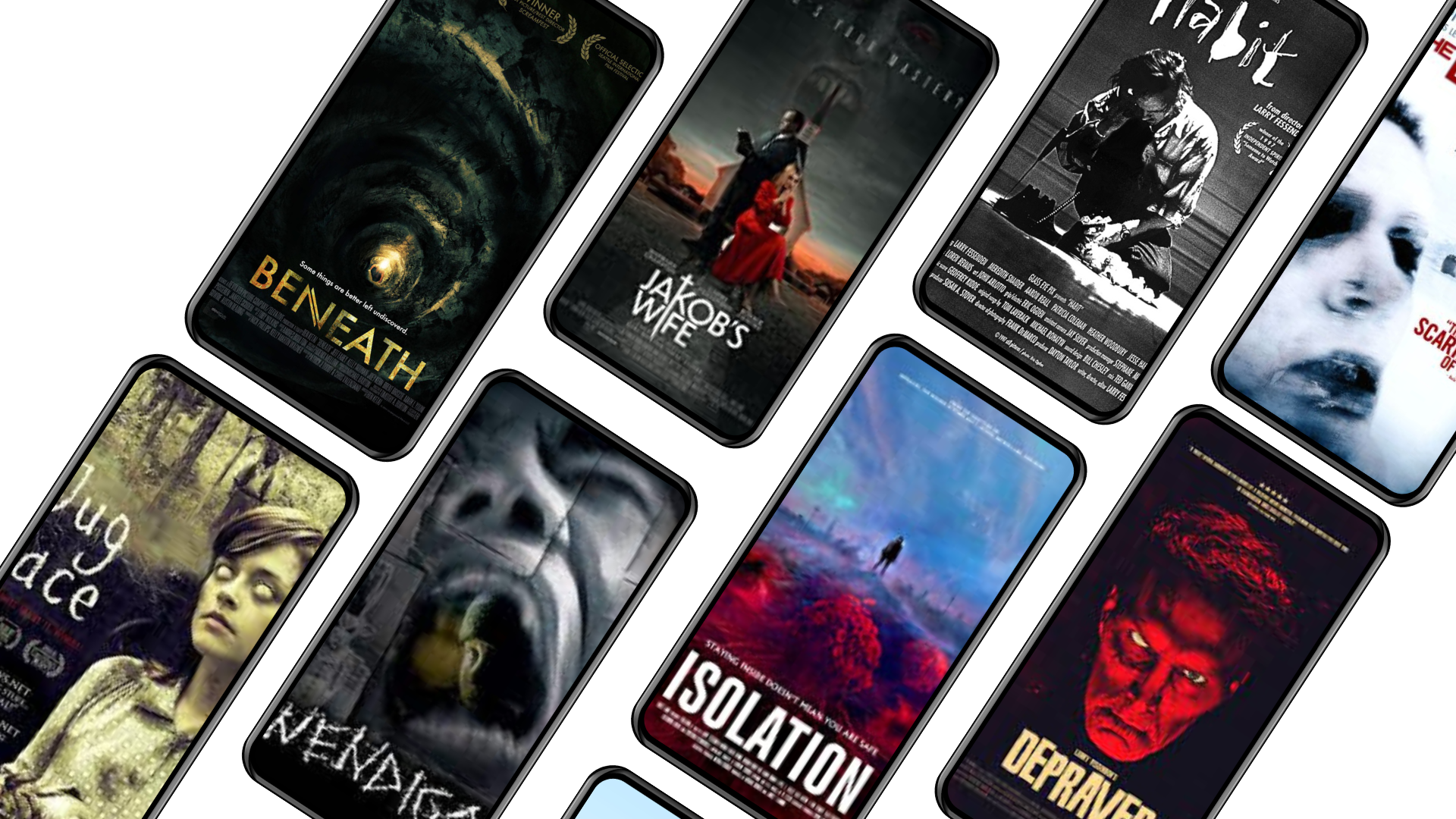 Meira Blaustein: Hello Larry. We're sitting here in your interesting barn, surrounded by some of your artifacts from the films that you've made, including this big dead fish here–what film was it from?
Larry Fessenden: "Beneath," a much-loved picture.
Meira Blaustein: So, Larry, you've been making films for how long?
Larry Fessenden: Since the 70s.
Meira Blaustein: Did you ever have this aha moment, when you realized that you wanted to make movies?
Larry Fessenden: Well, the truth is that I came to movies through acting, I wanted to be an actor. I did a lot of stuff, you know, even in grammar school where I managed to make an impression by playing a dragon in the school play. I fell over the stage backward onto my head, and everybody was talking about it for a week. So that's where I got the bug. And then, in the late 70s, like 79, I got a Super 8 camera and I started filming. I realized that the camera told the story; where you put the camera, the first shot, leading to the next shot. So, I sort of discovered how movies were made. And I became more and more interested in all the aspects, even beyond acting, that made movies. But the thing is, movies were much more mysterious about how they were made back in those days. It was much more piecemeal, and it was a great process of discovery to become a filmmaker.
Meira Blaustein: Do you remember your first film and where you made it?
Larry Fessenden: Well, the first movie I made, I would shoot Super 8 outside with friends and sort of find my way, I really loved that. I still think it's a great way to learn filmmaking. Obviously, now you could do it on an iPhone, but to compose and to sort of edit in-camera and really think about how one shot leads to the next. My first four films: one was about a car that runs over a child. One was about a man chopping up another man in a bathtub into little pieces with an axe; that was played by my brother. And then I made an existential drama about the history of humanity. These films were all Super 8. And that's how I found my way.
Meira Blaustein: Larry, I know that many of the films that you have been making the past few years have been shot in the Hudson Valley. Can you talk a little bit about what makes you want to shoot in the Hudson Valley? What is unique about it? Does it affect the style or the subject matter of the films because you're shooting it in Hudson Valley instead of any other place?
Larry Fessenden: Well, I believe very strongly that one of the main characters in a movie is the setting. And I've shot in New York City with great affection for the colors, the streets, the energy and the sounds. But we moved up to the Hudson Valley in 1999. We'd been visiting for five or seven years before that. And once I have a love for a place, then I want to put that on film. And, all the seasons are great. I made a movie up here in the snow, and there's so much richness. And now as I get older, I just like being at home, and sort of realizing, you know, you can shoot something just down the road. And if it's composed, right, and it's part of your story, it becomes really exciting to capture something that you know; the light and all the things that you're familiar with in one place. I've shot in Iceland. I've shot in Tennessee and Mississippi. But I always tell people to shoot upstate. There's vitality and enthusiasm here. Even though now it's HBO and Netflix, we still make independent films up here and I believe in holding to that ideal.
Meira Blaustein: You are the epitome of independent filmmaking. You're considered the uncrowned King of Horror Film, especially in the independence genre. Can you talk a little bit about the meaning of selling out in film?
Larry Fessenden: The whole idea of selling out. I've had friends over the years who were frustrated with me because they thought I should be more famous, or just famous for that matter. And you know, you can't actively sell out. What selling out really means is getting a job in a big budget studio. And I've had many interviews over the years to try to make bigger pictures. I came very close to making a movie with Guillermo del Toro called The Orphanage. And it's funny when it fell through, everyone assumed that I asserted my independence and said "to hell with Hollywood", and walked away in a huff. But that's not it at all, I wanted to make the film. I love the artisans, the professionalism of the Hollywood system. But the reality is, when I sit down to conceive of a project, it has an offbeat nature because I'm interested in riffing on cliches that are known in cinema, especially my genre, and then bringing something very personal in. So, there's enough of a contradiction there that it appears to be uncommercial. I would say that I have a very long sellout in that I've set up what Jason Blum does. Over the years, I made the idea of personal horror films my little corner of the world, and now that's much more popular. Even a movie like Hereditary and other artful horror movies sort of spring from that genre. So, I'm just a slow sellout.
Meira Blaustein: Thinking back about your career, be it acting, producing, directing, or nurturing young budding filmmakers, is there anything that you can take from those experiences? And think of it as one of your favorites? And if so, why?
Larry Fessenden: Well, I'm very lucky because the way I interact with the business is very varied. Sometimes I'm a very small actor in a big movie, I've done that. I've worked with Jodie Foster, Adam Driver, Bill Murray, and wonderful movie stars that I love as a fan. I've been in a Scorsese movie. I was in the Jim Jarmusch movie twice. These are seminal moments because you're working with people that you like, as a consumer of cinema, so to speak. They are cherished memories, but usually, they're fleeting. Then, on the other hand, I have my own films that I lived with, and to actually realize them on screen is so meaningful. Wendigo was a fulcrum because it was both extremely personal and it was in this very location, the Hudson Valley. I also had wonderful actors Patricia Clarkson and Jake Weber, so that's kind of a great memory. But then there are other things that I cherish because I fought so hard to finally got it made, like my film Depraved, which is my Frankenstein movie. I went to Hollywood, and I pitched it for seven, eight years. I finally made it for very little money and now it's on the screen, or as I say, it's on the shelf, because I like physical media. So many, many cherished memories. I'm very lucky. I feel like I'm a journeyman more than what everyone says– that I have a successful career. I always correct them and say, "No, but I have had many wonderful experiences in the movies, the business of movie-making".
Meira Blaustein: You've been part of the Woodstock Film Festival, at least since 2001. Many of your films have been at the festival, and films by your friends or people that you've supported have been in the festival. What do you think the role of the film festival is, for a filmmaker's career as well as just the film industry at large?
Larry Fessenden: Film festivals are essential, especially for indie filmmakers. Very often you found the money, and you've made the movie and now you have to sell it. So, it's an important business venture to go to a film festival. But more importantly, it's where you learn whether your film is going over in front of an audience. There's a ritual of going. You meet people and you scheme. You talk about your movie and have the actual applause and the Q&A, or the silence, and then the interrogation. But either way, you've just finished your movie and you finally get into a festival. I can also say, festivals bring great heartbreak because unfortunately, there's a hierarchy as with all things in movies, and so you want to be in Sundance, and then you don't get in. It's just like trying to be with the popular children. It's like everything in life. There's this hierarchy that you're always dealing with, so it brings sadness as well. It's great vindication and happiness–I've sold some movies out of festivals.
I love the Woodstock Festival because it feels like home. And it's fun to be in your own environment going to events and feeling a consistency because I have been through my films and films made by my friends. I always enjoy the vibe of the festival up here. But that's also because I like being at home. I've traveled to exotic festivals all around the world and it's always thrilling. You're in a bubble of cinephiles.
Meira Blaustein: I know that you're working on a number of projects, can you talk a little bit about what's coming up for you?
Larry Fessenden: I don't usually talk about my own films, because I have many superstitions. I'm writing a movie that I will shoot in upstate New York, in this beloved area. And that's what I was talking about. I literally want to shoot on the road next to this–I don't even have to get my car. In a funny way, it requires a great many locations in our community. I'm going to have to see if the shopkeepers will let me just quickly drop in. So that's all in the next six to eight months that I'll be scheming to do that. More importantly, I was the producer of my son's film, which is called Foxhole and I'm very excited that it's playing at the Woodstock Film Festival. It will be premiering in the US here. And I can't wait to show it, I'm very proud of the film. It had an extended life because of COVID, so we sort of took a year, waiting around for the opportunity to show it. We filmed right in the backyard, as we like to do, and yet it's a very ambitious and quite a beautiful film. I'm also a proud father. I produced a movie that's still shooting in California. I help films get made in different ways. Sometimes small investments, sometimes I give them my insurance, sometimes I give them a word of encouragement and recommendations. So, there are many ways that I'm involved in movies, and I'm acting in some films as well.