EW just shouted out some standout films to be shown at SpectreFest 2015, and also gave a nice nod to the upcoming THE LARRY FESSENDEN COLLECTION boxed set. The set, from Scream Factory, hits shelves October 20th, 2015 and includes NO TELLING, HABIT, WENDIGO, and THE LAST WINTER.
Here's EW's full announcement: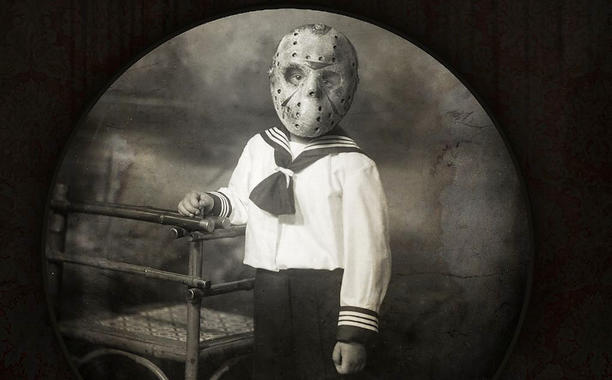 The lineup for this year's SpectreFest was announced on Friday, and it includes a sneak peek of the upcoming Goosebumps movie, the Elijah Wood-starring horror-comedy Cooties, and a screening of actor-director Larry Fessenden's influential 1997 vampire tale, Habit.
SpectreFest is curated by SpectreVision, the boutique horror film production company founded by Wood, Daniel Noah, and Josh C. Waller, whose films include Cooties and the just-released origin-of-a-serial-killer tale, The Boy. This year's festival takes place Sept. 3 through Oct. 30, at L.A.'s Cinefamily, at the Silent Movie Theatre, 611 N. Fairfax Avenue.
This year's lineup also boasts the Taissa Farmiga– and Nina Dobrev-starring Final Girls, the by-all-accounts-completely-nuts New Zealand film Deathgasm, and a night of programming by horror film expert Zack Carlson. The screening of Habit, which takes place Oct. 4, will be followed by a discussion between the director and Daniel Noah. (Fessenden fans may also care to note that Habit is one of the films featured in The Larry Fessenden Collection, a Blu-ray set being released by Scream Factory, Oct. 20).
As usual, SpectreFest also features a strong musical component: Cooties composer Kreng  (a.k.a. Pepijn Caudron) will provide an original score to accompany a screening of the Ingmar Bergman film Hour of the Wolf, and film composer and electronic musician Steve Moore will present an original synth score set to an abstract re-edit of the Superman films of the '80's. Finally, Geto Boys rapper Bushwick Bill will present a screening of his favorite horror movie, Child's Play, as part of a "Hip Hop Horror" evening.
The full SpectreFest lineup can be found via the official SpectreVision website.