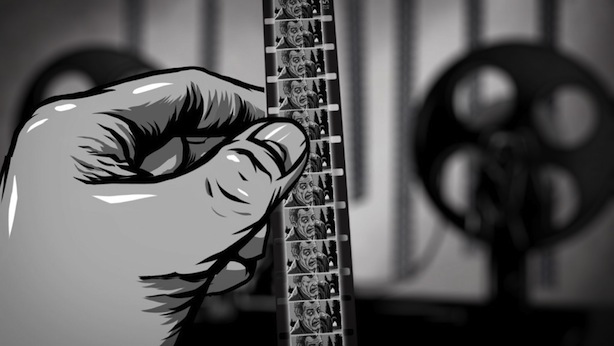 "A zombie, staggered around the entrance to the screening room at the new Margaret Nesbitt Building. He was pale of skin, with blood staining his ripped shirt and suit coat. He groaned and grunted his greeting to us and to the film students and teachers who attended the Birth of the Living Dead documentary screening at the University of North Georgia in Gainesville."
BIRTH OF THE LIVING DEAD director, Rob Kuhns, along with producer, Esther Cassidy, are blogging their way through the South as they screen the film in multiple Southern communities. Kuhns and Cassidy will be engaging in several stimulating discussions with audiences and talking about the making of the documentary film, then writing about their experiences on the Southern Circuit website.
You can read more about their travels by visiting the website here.
And be sure to see BIRTH OF THE LIVING DEAD opening this weekend in selected theaters.