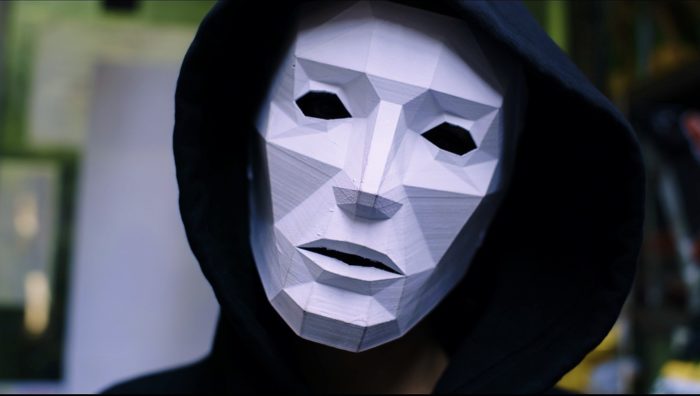 From the opening seconds, Like Me (2017) had me in its grip with its mesmerizing splash of color. Even the Glass Eye Pix logo became a mini LSD trip as it flashed across the screen, and not in a cheesy way. Robert Mockler and company were able to capture a hyper-neon reality and ride it for the duration of the film's slim 83-minute run time. For a debut movie Mockler really makes a visual statement here.
Starring Addison Timlin, Ian Nelson, and Larry Fessenden, Like Me is a meditation on loneliness and disconnectedness in an overly connected world. Timlin plays a sort of YouTube criminal/thrill seeker. You can't really like her, but you can't take your eyes off her either. She's at turns obnoxious, vulnerable, scary, adorable, and broken. Timlin possesses the role to the point you may forget she's an actress playing a role. Ian Nelson plays an acerbic critic of her work.
Though Nelson gets less screen time, there is a complexity to his character as well. I found myself hating him and agreeing him with within the same video rant. Filmmaker Larry Fessenden is probably the most sympathetic character in the film and it might be my favorite character he's played since his own film, Habit (1995). Fessenden often shows up in smaller cameo roles, but he really displays his chops as a sad sack hotel owner with an unfulfilled artistic heart that gets sucked into Timlin's web of deceit and danger.
The shift in color pallets towards the end of the film and the jarring jumps from phone footage – that has a more muted/realistic tone – back to the film's hyper-color world is used to great effect. This helps Like Me be a movie you experience rather than just view. There are times when the film is obnoxious, too. I think intentionally so to match Timlin's character and her video experiments. Repeated images, stuttering soundtrack, extreme close-ups of teeth chomping junk food are repulsive. But because she's eating brightly colored foods, like Fruity Pebbles and gummy worms, it's also strangely pretty.
Robert Mockler has planted his flag and declared himself with Like Me, and I'm excited to see what he does next. The Kino Lorber Blu-ray is gorgeous and for me this is a movie worth buying rather than just streaming. It includes a making-of documentary as well.