The trailer for Mickey Keating's DARLING just hit iTunes. Written and directed by Keating and starring Lauren Ashley Carter, Sean Young, Brian Morvant, and  Fessenden, the film hits April 1 and iTunes April 8.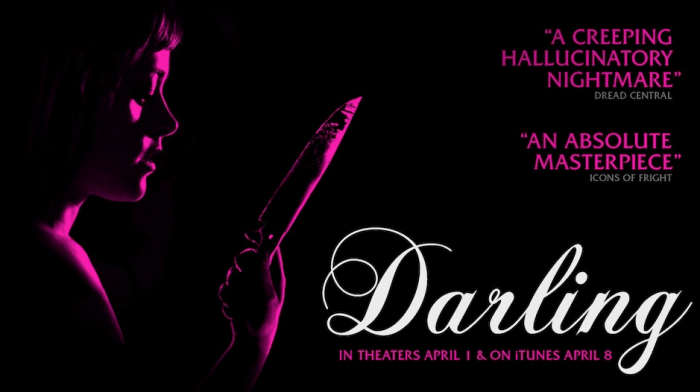 DARLING follows a lonely young woman who moves into an old, mysterious Manhattan mansion. Hired as caretaker, it's not long before she discovers the estate's haunted reputation and troubling past—stories that slowly transform into a backdrop for her twisted and violent descent into madness… Mickey Keating's new feature is a chilling black‐and‐white psychological horror story beautifully shot in New York City. Edited like a nightmare and scored like a hallucination, DARLING stars Lauren Ashley Carter (POD, JUG FACE) with supporting performances by Brian Morvant, Sean Young, Larry Fessenden, John Speredakos, and Helen Rogers. Produced by Fessenden and Jenn Wexler for Glass Eye Pix and Sean Fowler for Alexander Groupe; Keating and Carter are also producers.
Check out the trailer in all its creepy glory on iTunes.